Sunday, March 16th, 2008
Green Reads – Books to help you save the planet
One of the best things we can do for the environment is educate our children, so the next generation of world-leaders are more eco-savvy and responsible. With this in mind we've launched Green Reads. Terrific fiction and non-fiction that will teach kids about green issues in a fun, informative way, and inspire them to get involved in saving the planet. There's something in our selection for every age from toddler to teenager and we'll be adding further titles that we rate from time to time as well.
Classic Children's books from Puffin
Secondly, we're delighted to have joined up with Puffin to celebrate the relaunch of some of the best classics; wonderful, pocket-sized editions of12 timeless novels. The original and some of the best adventure, fantasy, family and animal stories ever written with an Introduction for each by a contemporary author including Louise Rennison, Darren Shan, Eoin Colfer and Meg Rosoff to name just four. Why not introduce your children to the books you read and loved as a child? Julia Eccleshare, our editorial contributor and Children's Books Editor of The Guardian rates them very highly, remarking that they're 'a perfect marriage of the old and the new. Enjoy some of the best books from the past and find out why and how they inspired some of the best writers of the present'.
Classic stories retold for younger and reluctant readers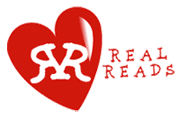 And finally, from Real Reads a fresh and new approach to reading Jane Austen and Charles Dickens that is sure to appeal to a younger or more reluctant older reader.Real Reads are retellings of classics, shorter with simpler language. The announcement of this new approach is causing quite a stir. Clearly some people feel a classic story can't be retold but Josephine Ross, author of Jane Austen: a Companion, said of Real Reads 'These lively, attractive little volumes are ideal. Even as a purist, I think they're a Real Help for the younger, novice reader.' So, with this in mind, why not have a look and make up your own mind. We think it's an exciting new venture.
And last but certainly not least, our exclusive Pre-Publication titles…
Billy Bones: A Tale from the Secret Closet is the magical debut novel by Christopher Lincoln for 9+. Billy's family are in charge of guarding secrets, but together with an orphaned girl, Millicent, Billy unexpectedly uncovers the biggest secret of all…
The Hundred Towered City by Garry Kilworth is an excellent adventure, following three children who travel back in time to gothic Prague in search of their missing parents. A great one for 11+.
So sit down with your kids, discover some great stories and, if you like them, buy them with our Lovereading4kids 25% discount. And remember, there's a lot for any child to gain from a good book – they might even learn how to save the planet!
PS. We've managed to secure exclusive audio and text extracts for the eagerly awaited second Skulduggery novel – Playing with Fire. It's published next month but give your kids a chance to be one step ahead of the playground chatter by having a read or a listen right now .
Happy Reading