Wednesday, May 21st, 2008
Inconsistent is the word that often best describes the UK's weather and certainly this Spring has been no exception! However, here at Lovereading4kids, we're confident of consistently guiding you to the best and most interesting children's books. Read on for news about the Ian Fleming centenary, enticing younger children into some retellings of classic stories or getting your children to learn to Lovereading with the excellent Usborne Reading Programme.
Having the opportunity to read books before they are published is incredibly exciting and this month we have 4 absolute crackers. So why not download some free Opening Extracts and let your children discover some of the best new stories before anyone else?
Puppet Master by debut novelist Joanne Owen is a fairytale mystery for 11+ readers set in 19th century Prague. We were blown away by the lyrical prose, the page-turning story and the description of Prague. Don't miss this one.
The Scribes from Alexandria is the 15th of Caroline Lawrence's Roman Adventure series and is perfect for 9+ readers. In the port of Alexandria, a desperate quest begins to solve many riddles and codes. But will it end in treasure…or death?
Agatha Bilke is back for an hilariously dark and destructive adventure, this time in France. Now the 3rd in the series they get better and better. Great for 7+ keen and reluctant readers alike.
Finally the 2nd in the 'Kumari' series. The girl goddess is back home after a year in New York but all is not well or as it seems in the Hidden Kingdom. Wild and wacky and full of wit and humour 11+ readers will love it.
Other Highlights this month:
News on three special features:

Centenary for Creator of Chitty Chitty Bang and Bond!
Did you know Ian Fleming, the creator of James Bond and Chitty Chitty Bang Bang was born 100 years ago on 28 May? To celebrate we have the most collectible version of his family favourite Chitty Chitty Bang Bang, with illustrations by John Burningham. Also Charlie Higson, the creator of the fabulous Young Bond has the 4th in the series, Hurricane Gold, out in paperback. So indulge your children's love of this quintessential British hero.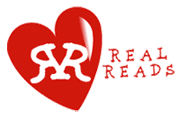 Classic stories retold for younger readers?
Real Reads is a fresh and new approach to reading Jane Austen and Charles Dickens that is sure to appeal to a younger or more reluctant older reader. Real Reads are retellings of classics, shorter with simpler language. The announcement of this new approach caused quite a stir but they are proving popular So, please do have a look. If it gets more people reading, whether children or adults, it has to be a good thing.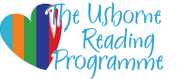 Learn to Lovereading with Usborne
The Usborne Reading Programme is a great way to give your child a headstart with reading. From beginner readers moving off picture books, for aspiring young readers to help develop their skills, or for children to read alone, there's a lovely mix of fiction and non-fiction books, graded in seven levels, from beginner to the newly confident reader. We've selected a small range from each level to help you
find just the right place to start at, whether your child is a prodigious bookworm or could do with a bit of fun motivation. By the time they've worked their way through to the final level, they'll be eager and able to enjoy any book given to them. Find out more today.
If you like our website please tell your friends – thank you.
Happy Reading