Tuesday, December 16th, 2008
It's nearly time for schools to break up and for us all to start planning our Christmas festivities – but if you need a few more presents then Lovereading4kids is a brilliant place to look. We have wonderful selections of Gift Books and Stocking Fillers for all ages. 
But if you are still stuck for choice here's a small selection of personal favourites selected by the team here where you may just find the perfect book or books you're looking for:

Jeremy thinks, books shortlisted for prizes are always worth reading and definitely worth giving as presents. There are two big prizes with recently announced shortlists and we have them all on Lovereading4kids. The Costa Children's Award winner will be announced on 6 Jan and the Marsh Award for books translated into English will be announced on 16 Jan. Read a Free Opening Extract to find the right one for you.

Louise recommends you take a look at our special 'Ology' section. Ologies have become a publishing phenomenon and we have been featuring them all year. The latest book is Spyology with its wealth of real and imaginary information – it will absorb children (and parents) for hours.

Kasey believes, it wouldn't be Christmas without the classic story A Christmas Carol. Everyone will love this gorgeous and sumptuously illustrated new unabridged edition, from the small but perfectly formed publishing house, Templar – this edition of A Christmas Carol is an absolute dream of a gift.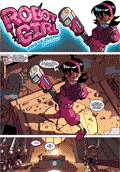 Finally, Peter who like his namesake has never grown up!, suggests a gift subscription of The DFC. Created by the publisher who brought you Northern Lights and featuring stories by Philip Pullman and other award winning authors – The DFC will ignite every child's imagination. If you or your children love reading comics but maybe not books then sign up today we have some money saving offers for Lovereading4kids members and exclusive prizes to be won!
Happy Christmas to you all – Lovereading4kids