Thursday, January 22nd, 2009
We hope your children are having as much fun reading the fantastic array of children's literature that we selected for you this month as we did when we were making the selection. The power of the story is so important and we only choose those books that really provide that unique something that makes it different or special from the rest.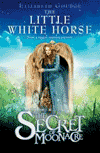 Next a classic children's book – The Little White Horse by Elizabeth Goudge – that is about to be released as a film called The Secrets of Moonacre. The book is enchanting and we have an exclusive, free to enter, prize draw where you can win a stunning slipcase edition of the book together with some movie goodie bags!
Prize winning books are always a good place to start if you are stuck for a book to choose from and this month our prize winning section is overflowing with a range of books from the Costa and the Marsh Award for Books in Translation.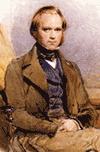 The winner of which Toby Alone was announced on 20 January. [add in some copy about the book] Find out more today.
Also did you know that if Charles Darwin were alive he would be 200 on 12 Feb 2009. To celebrate this massively influential scientist and visionary we have a small selection of titles for children that bring his life and exploits to life. Visit our special section to find out more.
And don't forget to have a look at the other key books this month
Finally, race headlong into the new year and keep ahead of the crowds, by discovering our latest exclusive Pre-Publication titles: All three will we believe be heading for the shortlists of the major awards this year, so why not get in there early.
Don't forget you can download free Opening Extracts on every title we feature for your children to whet their appetite to read more and in turn get their 2009 off to an energetic flying start.