Tuesday, March 17th, 2009
Read the next big children's book FREE!
First some tremendously exciting news on a book described as 'Lord of the Flies meets Heroes for the 21st century' – Gone by Michael Grant. It has taken America by storm and is launching in the UK at the beginning of April. Here at Lovereading4kids we have a sneak preview, not this time in the form of an extract – the book is being kept under wraps until publication, but we do have a mouth-watering film trailer to share with you. However, what's different is that from 8 April, 2 days after publication, you will be able to read the whole book free online here at Lovereading4kids! Why not suggest to any teenagers you know that they can
be one of the first to discover what we believe is set to be a huge phenomenon over here. [use animated banner from kids site as graphic]
Comics can be good for reading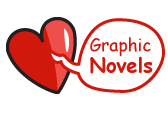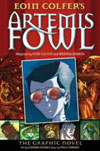 Next we're thrilled to announce the launch of our new category, for Graphic Novels perfect for getting even the most reluctant reader hooked. With incredible storylines and some of the very best illustrators, you'll find something quirky and original here. We'll plan showcase graphic novels of
previously published novels – Anthony Horowitz's Stormbreaker is a good example and keep you abreast of some unusual one-off titles such as the unputdownable Hugo Cabret. Finally, we couldn't exclude books from an author at the forefront of the world of graphic novels, Neil Gaiman. Find out more today…..
Don't miss out on other exciting features this month
Start reading Books before they are published
And finally, our ripe bunch of Pre-Publication exclusives – a chance for your kids to be at the forefront of great new children's writing before the playground crowds:
With such an array of tremendous reading, you can be sure there's plenty to really grip your children's imagination. So download our free Opening Extracts, select the titles you want to buy and watch your children devour them.
Finally, don't forget to take a look at this month's prize draws – lots of free books are being given away.