Wednesday, March 17th, 2010
Some heroes of children's literature were born in the month of March, including Kenneth Grahame (1859) and Anna Sewell (1820). Grahame had been telling stories to his son about Toad, Ratty, Mole and Badger for several years before he wrote The Wind in the Willows. Sewell, who penned one of the most popular children's books of all time – Black Beauty – originally intended it for horse-lovers more than kids. It just goes to show – wherever there's a brilliant story, children will latch onto it and love it to bits even into adulthood.
This month's Highlights
Help your kids' imaginations with the books behind the films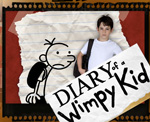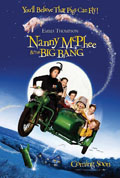 Films are a wonderful way of piquing children's interest in stories, but sometimes it's good for them to read the book before they see the movie – it's brilliant creative brain training. Upcoming film releases include the new Nanny McPhee and the Big Bang (screenplay by the wonderful Emma Thompson), and Diary of a Wimpy Kid . The books behind them are truly fantastic – download free Opening Extracts of and whet your kids' appetites for the films.
Great books for Boys

Lots of research suggests that boys don't read as much as girls. We want to help redress the balance, so we've created a special category of books our experts think will appeal to boys through their exciting action and fast-moving plots. We hope this will be a useful resource for parents! As always you can download free Opening Extracts of each book and buy with a 25% discount, and we will be adding to the new section regularly.
Be the first to discover – Lovereading4kids Pre-publication exclusives
11+ A powerful coming-of-age novel about three friends who have to come to terms with some tough issues – people smuggling and kidnapping, fashion and falsehoods.

11+ This very cool novel sees a trip to a tropical island turn from paradise to death, danger and a struggle for survival – all in one terrible night.

£5.24 Saving £1.75 (25%)

11+ An incredibly moving and insightful story about a kid trying to cope with his father's alcoholism handled by the author with a deftness of touch.

£5.24 Saving £1.75 (25%)

Don't let any 9+ year old miss this one. Fast-paced, brilliantly plotted and the children in the story are incredibly endearing

£5.24 Saving £1.75 (25%)

9+ Reeve's Mortal Engines sequence has just got even more gripping if that were possible. Fever Crumb is recruited by a strange recluse to build a flying machine – but ruthless enemies will kill to get their secrets!

9+ A fantastically quirky debut mystery starring two unlikely boy detectives, the mildly autistic Rico and the brainy but anxiety-ridden Oscar.

£4.49 Saving £1.50 (25%)

7+ Part of the absorbing, sumptuous 'ology' series that gives readers hours of entertainent. Vampireology explores 'the true history of the fallen' – the vampires who have lived among us for hundreds of years..

£13.49 Saving £4.50 (25%)

11+ The third and final instalment in this gripping paranormal adventure trilogy.

£5.24 Saving £1.75 (25%)
Even more unfortunate events from our Series of the Year
Dive in to the next three books (5,6 and 7) of the incredible and immersive world of Lemony Snicket. The titles about the ill-fated Baudelaire orphans were the 5th most popular books of the last decade and got more kids reading than Harry Potter. Now, at long last, they are available to buy in great value paperback for a whole new generation of fans!
Michael Morpurgo needs YOU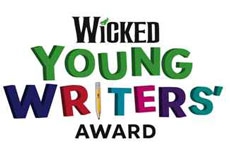 Bestselling author Michael Morpurgo is sponsoring the exciting new Wicked Young Writers' Award, in association with Wicked, the musical that turns the story of The Wizard of Oz on its head. It's a great way to encourage children and young adults to get creative – entrants aged from 5 to 25 can write about whatever they like, in prose or poetry. Michael Morpurgo comments, 'All children are born with a sort of spark of genius. Growing up should fan it'. There are five different age categories and the deadline for this year's award is July 23. For more details go to the award website – www.wickedyoungwriters.com. Enjoy!