Friday, October 15th, 2010
October is such a busy month for children's publishers as they release the titles they feel are perfect to give as gifts this Christmas – so we in turn have been hard at work reading 100s of books to pick the best ones for you. We also have three exceptional exclusive 'pre publication' extracts of books, a first glimpse of our Christmas selections and a few fun books for kids of all ages to help Halloween go with a 'bump'. Read on to find out more..
This month's highlights not to miss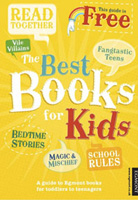 Leading children's publisher Egmont is one we think should be a household name. With phenomenal classic and contemporary authors on their list, we always like to keep tabs on what they're doing. You'll find classics like Tintin, Enid Blyton, Babar, The Velveteen Rabbit, and Thomas the Tank Engine alongside some of the best contemporary authors and illustrators of today including Michael Morpurgo, Andy Stanton (of Mr.
Gum fame of course) and Anne Fine to name just three.
So when you're buying books for your kids and you're not sure what to choose, then look for an Egmont Book as it won't disappoint Now they've released a special 'Best Books Guide' – which is free to download on the site this month. What better opportunity for us to shout about Egmont from the rooftops than with a special section of our favourites from their Best Books Guide, broken down by age-range, from toddlers to teenagers. Find out more and enjoy.


Taxes and Father Christmas – both inevitable and both easier to deal with, if you are organised. So, why not look at our special Christmas section on Lovereading4kids to find all the gift books you need.
Split by age range, we have the best Gift books for toddlers to teens and a new section called 'Great Books of 2010 you may have missed'. And don't forget to start cooking your Christmas cake and feeding it lots of brandy…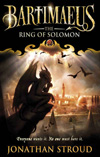 Mixing horror, humour, fantasy and magic, the Bartimaeus series of books by Jonathan Stroud make perfect reading not just for fans of fantasy but also for teenagers. The 4th book, The Ring of Solomon, is a stand-alone prequel to the other three titles in the Bartimaeus sequence. Read free Opening Extracts of them all today.

At last, cold dark nights means it's nearly Hallowe'en. Get your children in the mood for trick or treating with our special selection of books.
We have titles to suit all age ranges right up to 14+ readers such as a chilling sequel to Dracula, Bloodline by Kate Cary (cue demonic laughter!)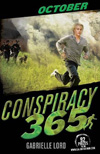 With the release of the October title, there are only 2 more to go until the thrilling conclusion. For those of you not already familiar with the Conspiracy 365 series, it is a cracking new and explosive 12 book series to keep kids turning the pages throughout 2010, with one fast-paced thriller published each month of the year.
The stories follow the adventures of a boy named Cal, on the run from the same relentless criminals who killed his father.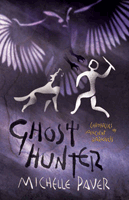 Our very own Julia Eccleshare was chair of the judges and she said
"Whatever the individual judges thought about fantasy before they began Ghost Hunter – and some admitted to hating it! – they were immediately captivated by Michelle's brilliantly created world, her wonderfully dramatic story and her powerful story-telling. They loved the way she described the world she has been fashioning throughout the series."
Ghost Hunter is dazzling entertainment, seamless story-telling and is the stunning 6th and final episode, bringing the bestselling 'The Chronicles of Ancient Darkness', which began so dramatically with Wolf Brother, to a close. Find out more today….
That's it for October. We hope you enjoy the coming half term break and come back from it refreshed to cope with all the excitement and events November and December bring.
Happy Reading…