Tuesday, December 14th, 2010
With Christmas looming large on the horizon now, we wanted to give you one more reminder of the terrific variety of brilliant books selected by our editorial team that are perfect to give as gifts. Find the time too, to take a peek at some of our other exciting and interesting book features this month including Chris Riddell our Author/Illustrator of the Month, Sally Grindley our Guest Editor, our Books of the Month and Exclusive Pre-publication 'sneak peeks' of 2011.
Read on and have a great Christmas….
Sneak Preview of some soon to be 'must have' books…
This Isn't What It Looks Like

9+ A new book from the same series as This Book is Not Good for You. Don't tell anyone, but this is a sneak preview of the fourth, fantastic book in Pseudonymous Bosch's Secret Series.

9+ This is a feel-good ballet story to rival Billy Elliot and in the spirit of Noel Streatfeild's Ballet Shoes. Casey has a dream to dance in New York, and no-one is going to stop her.

Gallows at Twilight (Witchfinder series)

11+ Sequel to Dawn of the Demontide. Jake Harker comes face to face with the evil forces of old witchcraft and its links to Matthew Hopkins, the evil Witchfinder of the sixteenth century.

14+ Riley has always wanted to be a Demon Trapper like her father. But it's tough being the only girl in an all-male world, especially when three of those guys start making her life more complicated.

Books make perfect stocking fillers and we've selected a few of our absolute favourites. For youngsters why not check out,
Aliens Love Panta Claus and Moomin's Little Buggy Book, for young readers Outside In, Yuck's Crazy Christmas and How to Survive Christmas Chaos with Horrid Henry, for 9+ readers the latest Mr Gum and How to make a Universe with 92 Ingredients and finally for older readers, take a look at the stunning Twilight series in its new but strictly Limited Edition livery.
And don't miss our extra special section on our website that has it all. Where the books are invaluably presented in two sections, Gift Books and Best Books of 2010, and then sorted by age range. Just one click away from every present. Finally, don't forget about the exclusive money off vouchers
we sent you on 12 November which run out on 21 December – have you used yours?
Enjoy…
Book Award News in December
Recently two important children's prizes, Costa Children's Book of the Year and Scottish Children's Book Award have had announcements. Scottish Book Awards
Each shortlisted book is utterly compelling with some great storytelling that will engage readers in some challenging and sometimes provocative situations.
We are proud to say we had already picked up on the titles well before they were selected and we have free Opening Extracts for you to download to get your children hooked. Find out more in our Prize Winners section…

Two special author features for December
Chris Riddell – Author & Illustrator of the Month: Living in Brighton with his wife, three children and an invisible dog Chris Riddell has written and illustrated some simply beautiful, enchanting, wildly inventive and funny children's books (all from his Garden shed!). including his latest Alienography. Find out more about his wonderful books today…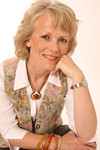 Sally Grindley – Guest Editor: An award winning author who has published over 100 books from picture story books to poignant, powerful and emotive stories for older readers.
Her latest book is Bitter Chocolate for 9+ year olds. We hope you enjoy both her titles and her Guest Editor selections…
Books of the Month for December
| | | | |
| --- | --- | --- | --- |
| | 3+ Fantastical illustrations of opera singing mermaids chocolate drinking vampires – combined with simple text to encourage children to learn their ABC. | | 10+ A gripping science-fiction adventure pits a group of kids with super powers against a mysterious Russian billionaire. |
Last order by date for pre-Christmas delivery
The last 2nd class posting date is 17th of December and the 1st class posting date is the 21st.
After that you are in the hands of Rudolph, Blitzen and his friends….
Happy Christmas and Happy Reading