Wednesday, March 20th, 2013
Welcome to our mid March Children's book update. Read on for news of the best books being published – next month with exclusive extracts to read now. Find out about the Blue Peter Book Award winners and much more. Finally, parents with toddlers shouldn't miss Very Hungry Caterpillar Day on 20 March and our very special prize draw to win a bag full of Very Hungry Caterpillar goodies!…

As always, we are delighted to be able to bring you a few really special titles before they hit the shelves, all with free downloadable extracts so your kids can try them before you buy them! A real treat this month is a collaboration between bestselling author Lemony Snicket and award winning illustrator Jon Klassen called The Dark. It is an original, delightful and empowering take on the familiar theme of being scared of the dark. It is perfect for 3+ readers.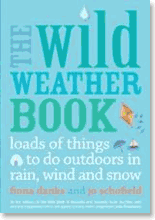 With warmer weather on the way, we think anything that can get kids outdoors and having fun is just the ticket. Our Out and About category has some great new titles for 2013. And … just in case the weather man says it's rain … we even have great suggestions for not so sunny days!
The Wild Weather Book by Fiona Danks and Jo Schofield – It's raining … let's get out and play! – 72 imaginative suggestions to do on wet and snowy days (we particularly love 'Watermelon Rugby'!)
And for toddlers all the fun of outdoors, indoors with Maisy Grows a Garden by Lucy Cousins(3+) – a fabulously colourful book – vegetables and flowers springing to life as you turn pages and pull the tabs!
With the digital form growing ever popular, Lovereading4kids is the only place where you can download eBooks in ALL the popular formats. Yes, the only one. Here's a tiny selection of what's available for your digi-savvy kids this month:
The countdown has begun. On 28 March the finale to this epic series, that began with Gone, Light is published. Described as 'Lord of The Flies for the X-Men generation', this cracklingly thrilling series is a complex survival tale loved by reader reviewers and especially our own intrepid reporter Hugh (see his interview with the author from 2009!). See the whole series in the bookshelf below.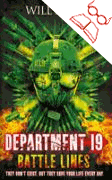 The Department 19 series by Will Hill is a well crafted pulse-pounding all action paranormal for teens. Department 19 is a government secret agency. One of our reading panel said 'A book that I didn't want to put down. I love the characters within the story and their relationships between each other'. Visit Will Hill's author page to see all the books in the series to date.

Zom-B is a radical new series about a zombie apocalypse, told in the first person by one of its victims, from the master of Young Adult horror Darren Shan.
Combining classic Shan action with a fiendishly twisting plot and hard-hitting and thought-provoking moral questions it is pretty addictive stuff. See the series to date by visiting Darren Shan's author page on Lovereading4kids.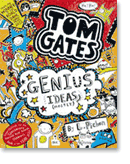 200 school children voted for and Blue Peter announced recently the two winning books of the Blue Peter 2013 Book Awards.
Best Story went to Tom Gates: Genius Ideas (mostly) by Liz Pichon 4th in the hilarious ups and downs of Tom Gate's life.
Best Book with Facts went to the disgustingly brilliant Horrible Science: House of Horrors by Nick Arnold and Tony De Saulles. You can see the winners and all the shortlist in our special section.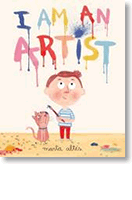 With the Easter holidays soon upon us, why not plan a trip to a local art gallery for your children to see and appreciate some art as they're never too young to start. It's a great way to fire their imagination for painting and drawing. To help,do have a look at our special category.
Three new titles this month are I Am An Artist, The Interactive Art Book and The Museum. We also have two prize draws to win a copy of the The Art Book for Children from Phaidon and family tickets to the Lichtenstein exhibition at the Tate Modern.
Easter is more than just chocolate eggs so to help young children get much more out of this special time have a look at the books in our special Easter Bookshelf below.
Leeds-ing the Way – The Leeds Book Award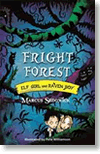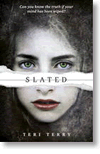 Dodgy puns aside, the Leeds Book Awards honour the work of great children's writers in every age group from 9 upwards and there are some stunning titles on the shortlist. In the 9+ category our favourites are Gods and Warriors by Michelle Paver and Marcus Sedgwick's Fright Forest; in the 11+ category it's definitely the aptly names Socks are Not Enough and in 14+ it's Slated by Teri Terry. Why not grab a couple and choose your own winners?
Finally don't miss the 6!! free to enter prize draws we have on the site this month where we have armfuls of book goodies to be won.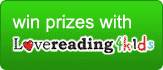 …and Happy March, from all of us at Lovereading4Kids. See you in April with yet more great suggestions to keep them reading!