Thursday, June 6th, 2013
Did you know that it was in June, 23 years ago that JK Rowling, delayed for 4 hours by Network Rail, came up with the idea of a train that led to a school of Magic and 7 years later the first Harry Potter novel was published? So June is an inspirational month for getting kids into reading – and that's where we come in! Here's what's new this month….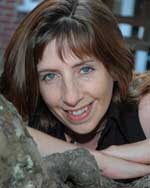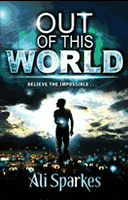 Berated by her teachers for spending too much time 'hanging out of the windows', Ali Sparkes was always the girl least likely to become an author. Well, we've just made her Author of the Month, so there! Of the brilliant bevy of books for readers aged 9+, we think these ones are a great place to start: Frozen in Time – Gripping and brain-bending tale of displacement and the search for truth. Out of This World – Power corrupts, but super-powers are cool: that is, until somebody wants to take them from you. And also her Unleashed series – featuring a group of very special young teenagers. Each with an incredible power; they live together protected by the government.
As ever, our busy book-beavers have been squirrelling away (it's a woodland paradise in here) to find you the best reads around this month. Take a peek at the bookshelf below and be SURE to check out our MEGA Book of the Month: Judith Kerr's Creatures… A lavishly illustrated celebration of her life and memorable animal characters, including: The Tiger who came to Tea. – a must read for anyone from 11-111.
90 year old Judith Kerr didn't have her first book published until she was in her 40's but she hasn't let that stop her! In the last 50 years she has gone on to create some of the most memorable children's characters including Mog and The Tiger Who Came to Tea. See a small selection in the shelf below.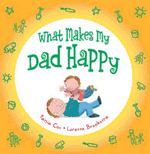 With less than 2 weeks to go before Father's Day, if you are stuck for a gift why not get him a great book to share with the kids?… He'll love it and you'll have time to put your feet up and have a glass of wine! Three favourites' of ours are…
The first two for younger readers, What Makes My Dad Happy by Tania Cox, a gift book that explores both childhood and parenthood through beautiful illustrations.. And I Love My Daddy by Giles Andreae – From the creator of Purple Ronnie, a heart-warming look at the special bond between father and child. Also Made by Dad by Scott Bedford is a cornucopia of amazing things fathers and their kids can make together with remarkably few gadgets and a little imagination – which the author has boundless amounts of.
See the bookshelf below for news on 3 exciting new authors in children's literature.

Don't forget to visit our Free Prize draws category this month as it is bursting with book goodies to be won. We have 10 Goody Bags full of Bloomsbury Activity books, including My Farm Animals Sticker Activity Book aimed at 3+ readers.
We also have signed copies of (May Book of the Month) Melvin the Luckiest Monkey by Claudia Bolt, up for grabs. And don't miss the last chance to enter our May Free Prize draws (which close on 12 June) where you can win a set of Signed Megan Rix Books, win a signed copy of The Saga of Erik the Viking and win a Picture Book Party Goody Bag!
7+ children who love to read hilarious stories, like the Wimpy Kid adventures, shouldn't miss the new side-splittingly funny series following The Abominators who are THE most mischievous characters you will ever come across. Their interests include chaos, mayhem and filling the school toilets with strawberry jelly.
There are now two out in the series with a 3rd due in July – we love them. STOP PRESS… Our child review panel members loved the first book in the series – click here to read their reviews.
One Thing after Another! – More June Series' of the Month
We love a series! Forget box set DVDs, what could be better than finishing a page-turning adventure and reaching to pick up the next instalment? Here's what we're mad about right now: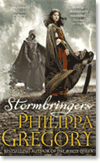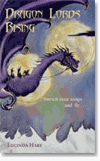 The thrilling Young Adult novels, the Order of Darkness Series (14+) from the Queen of historical fiction, Philippa Gregory. Mediaeval end of days saga, with more dark twists than a Curly-Wurly … and just a hint of romance! Titles (with FREE downloadable extracts!) so far are: Changeling and Storm Bringers.
The Dragons dome Chronicles (9+) by Lucinda Hare – Fabulous, fire-breathing, fantasy adventure tale of a special girl's journey through a war-torn world. Titles are: The Dragon Whisperer and Flight to Dragon Isle and the just released final adventure Dragon Lords Rising.

On a hot summer afternoon in 1944, SS troops wiped out an entire French village of 644 men, women and children. Just one child, survived. One Day in Oradour by Helen Watts will leave any 11+ surprised, inspired and profoundly moved. Definitely one for the grown-ups as well.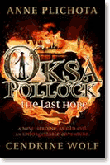 News of a thrilling new supernatural adventure series fusing Harry Potter, I am Number Four and Buffy the Vampire Slayer with an inspirational teen heroine Oksa Pollock. With global sales of half a million copies it has become a publishing phenomenon. The authors initially self-published their book, delivering them by hand to booksellers and even giving them away at school gates then in 2009 two teenage fans urged the French publishers XO Editions to read Oksa Pollock: The Last Hope – who immediately offered the authors a five book deal. Read an extract today.
Read on for the hand-picked selections in the age ranges you have said you want to receive. Click here if you would like to update your age range preferences.