Monday, July 22nd, 2013

The Summer holidays are here so read on for news of hand picked Summer Reading Selections, Pre-Publication exclusive Opening Extracts, and all that's new and exciting in the world of children's books.
What's better than giving you great titles hot off the press? … getting them to you before they're published. That's what! Browse this month's pre-pubs all with Opening Extracts and in some instances we've managed to secure copies ahead of publication for our kids reader review panel to read and review for us, below. Our favourite is:
Angel Fever by L.A Weatherly (14+) Final Part of the Angel trilogy – a stunning and awe-inspiring tale of supernatural forces in a mortal world. If you've not yet found this series then take a look at the first one Angel which is one of our recommended Summer Reads.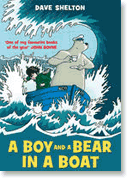 Talking of debuts the Branford Boase Award, which honours outstanding first-time writing for young people, has just been announced. We thought the shortlist was so outstanding, we created a special category to show them all off! Take a look now and find your children's next favourite author! The judges clearly thought there was strength in depth too as for the first time, in addition to the Astonishing and magical, winner, The Boy and a Bear in the Boat, perfect for 7+ readers, they also selected A World Between Us (11+) by Lydia Syson to be Highly Commended. Read Opening extracts of them both today…
Anthony Horowitz' sinister and incredibly atmospheric series of the supernatural The Power of Five, reaches its conclusion this month with OBLIVION. All are now available in great value paperback or eBook – and the Summer is the perfect time to read them all! Our Kids Reader Review panel loved it as well.
From the Page to the Silver Screen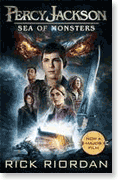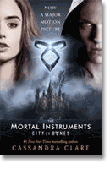 Harry Potter, Hunger Games, The Hobbit, Eagle of the Ninth … the list of great children's novels that have inspired blockbuster movies is almost endless. This year 2 titles are set to join their ranks. Why not get the book before you have to buy all that expensive pop-corn at the cinema?
Percy Jackson and the Sea of Monsters (9+) by Rick Riordan – the continued adventures of an unwitting demi-god. Part of a hugely popular and gripping series.! It hits the screen 7 August.
City of Bones by Cassandra Clare (14+) Part One of the Mortal Instruments series this is a thrilling, urban fantasy of vampires, warlocks and shape-shifters that fans of Buffy the Vampire Slayer will love to get their teeth into! You can see it from 21 August.
Finally if, after all the recommendations we have given you you are still looking for
that perfect next read do look at our Book Shelf Essentials category full of books we love that will be future contemporary classics.
That is July at Lovereading4Kids. Scroll down for a selection of perfect Summer Reads in the age ranges you have let us know you want to be kept up to date with and don't forget to come back in August when we will add even more books to our Summer Reading category…
To view all the selections in each age range click to visit the category on the site…
Happy Summer Reading