Friday, August 23rd, 2013

The creator of Mary Poppins, Pamela Lyndon Travers, was born in 1899 and if you are off flying kites on your Summer Holidays don't forget to stock up on some great reading from our special category. Plus, read on for news of books coming in September for which we have some exclusive tasters ahead of the game and much more…
Nothing excites us more than introducing you to great new books BEFORE everyone else gets to hear about them and especially this month as it is an amazing selection of sensational books we just love. See the shelf below for some exclusive previews.
By now you'll be familiar with our very own Julia Eccleshare, and hopefully read many of her reviews on the site. Well, Julia is a judge of this year's Guardian Children's Fiction Prize – she is also the Children's Books Editor of the Guardian. This year's shortlist has just been announced and it features 4 titles, all of which are both entertaining and inspiring. Have a look at the hopefuls, on the shelf below and visit the site to see the longlist of 8 titles – each one well worth a read …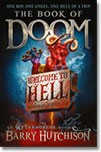 The Scottish Book Trust Book Awards 2013 shortlist is here! The Award, which sees the free copies of the shortlist given to kids during Scottish Book Week, is split into three age categories: "Bookbugs" (3-7 yrs), "Younger Readers" (8-11 yrs) & "Older Readers" (12-16 yrs).
One of our favourites is the hilarious Afterworlds: Book of Doom, a cracking fantasy for 11+ readers. Discover more in our Book Awards category.
Children's eBooks used to be a bit thin on the ground but over the last few months that has radically changed so, perhaps it's time you visited our eBooks section, where you can get a wide range of eBook formats? On the shelf below are 3 of our particular favourites this month.
Yes! Like it or not, the new football season is up and running and to help your footie mad kids gear up for the party, we have a new section piled higher than the locker-room towel bin with great books on everything football. So for all those football loving reluctant, keen or struggling readers in your household, look no further than this section to find a gem of a read.
And with Boys in mind our refreshed Books for Boys category really is a book list that is worth exploring – below is a taster or visit the site to see the full, age ranged, selections.

Parents of toddlers wanting to instill a love of reading should definitely visit our Picture Book Party category packed with the best picture books from the genius publisher Walker. And this month we have picture book goody bags available as prizes! This month's Picture Book Party treats are:
We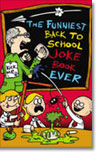 are not shouting about this but – School will restart in September so we have dusted off our Back to School category to give you a one stop shop of the best dictionaries, atlases and language books from the number one school reference publisher Oxford to get them back in the groove ahead of the first day of term. But to sweeten the pill for the kids we thought they might like the side-splitting 'funniest back to school joke book ever' ahead of the new term and for their school bag as we firmly believe you learn better with a smile on your face!
You've had Zombies, Vampires, Werewolves and Ancient
Gods. Now, welcome to the world of the Angels! Angels are evil.
To young assassin Alex, the only good one is a dead one. Until Willow comes along and turns his world upside down. L. A. Weatherly's compelling and contemporary trilogy (13+) has taken the world by storm and is a paranormal thrill-ride of danger, horror, adventure and romance.
You can find them all here and see the great feedback from our teen reader review panel.
Imagine living in a city shielded by a bubble in which you've been brought up to think the Earth is a desolate place, that men are evil and destructive, which is why there aren't any. Would you believe it?
Out There is a page-turning dystopian fantasy written, amazingly by a 15 year old girl. We think once you have read the Opening Extract you'll want to read the whole book.
Finally, news of two Literary Festivals with events for kids where we have some tickets for each one to give away to some lucky readers. They're at Windsor 16 – 29 September 2013 and in Henley on 5 – 6 October 2013. You can find out who's hot at the festival in our special Blog and how to win tickets to some of the events.
And that fellow bookworms, is August from Lovereading4kids. See you next month as school and shorter evenings loom large, when we'll have plenty more adventures to keep you smiling!
P.S. Don't miss the chance to enter some, or all of our Free to Enter prize draws with exclusive book goodies up to for grabs.