Thursday, July 17th, 2014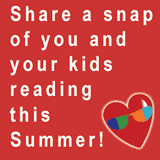 The Summer holidays are here so read on for news of hand-picked Summer Reading Selections, Pre-Publication exclusive Opening Extracts, and all that's new and exciting in the world of children's books…. And why not share a photo of what and where your child is reading this Summer and have a chance to win, one of five, £50 book vouchers and a very desirable and practical Lovereading Canvas Bag! (which you can also buy if you can't wait).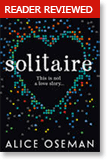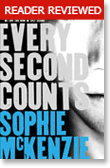 These are free extracts that introduce you early to great new titles before they hit the shelves. This month, try Every Second Counts (14+) by Sophie McKenzie – a nail-biting political thriller from the master of edge-of-the-seat teen fiction Sequel to Split Second. And click here to read a new interactive story that bridges both books.
Also don't miss the stunning debut from 19 year old student author Alice Oseman called Solitaire (14+) which perfectly captures the passion, anger, frustration and cynicism of adolescence. See lots more on the bookshelf below.
Remember Charlotte's Web? Goodnight Mister Tom? Some books stay with you for life. Now the people at Puffin are re-launching a bevy of timeless faves with stunning covers to inspire a whole new generation of readers. They want modern, young readers (that's you) to take them into their hearts as great books in their own right and not just the nostalgia they bring out in their parents.
We couldn't agree more and you can see the 20 launch titles here plus lots more fascinating information including how you and your children can share your favourites' through Twitter.
Beloved of Deadly 60 fans the UK over, Steve Backshall has a salient and shiver-me-timbers awesome fiction adventure series out, which will educate and inform kids about the plight of the Tiger. There are three fabulous books in the series with the first two out now and the third one has an exclusive extract to read here on Lovereading4kids during July and the novel itself is published right at the end of the month:

We're pretty proud of our Dyslexia Friendly category and the feedback from you has been very encouraging. SO, along with our Summer Reading category, we have refreshed our dyslexia friendly area of the site with a whole lot more to get their teeth into.
See Julia Eccleshare's hand-picked stars of the year so far and help your kids find their next favourite book.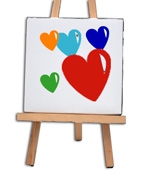 You may remember that we featured Michael Morpurgo's brilliantly imaginative Meeting Cezanne in our Art & Artists category? Well, there's even more to celebrate this month, as we've given the whole section a little refresh. We've got the perfect palette of page-turners plump with practical ways to get your kids creating. Come and see what's new. We particularly love:
Cool Art: 50 Fantastic Facts for Kids of All Ages by Simon Armstrong – Ever wondered why the Mona Lisa has no eyebrows? This book will tell you, along with zillions of other things that make art cool. (… actually, it's 49 other things. Ed.)
If They Like, They'll Love… A Section that helps them discover great writing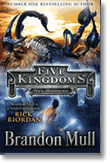 You know how it works by now. You find a book that they (or you) really enjoyed and we suggest authors more than a bit like them. Simples. This month…
If your kids like The Percy Jackson Series by Rick Riordan…
They'll love Five Kingdoms: Skyraiders by Brandon Mull (9+, 11+) – Fear and friendship far, far away from home. AND … Secrets of the Tombs 1:The Phoenix Code by Helen Moss (9+, 11+) – Archaeological antics, murderous adventure, life-threatening investigating.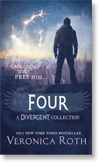 We've unearthed a delicious digital smörgåsbord for your gadget-savvy bookworms this month. Don't miss: Four: A Divergent Collection by Veronica Roth – a must-have collection for fans of the series and for those who loved the film but need a Divergent 'shot' while awaiting the film release of the 2nd in the series due Spring 2015. And there is a competition to win a £20 cinema voucher.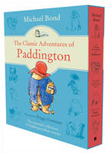 With a brand new CD pack read by Stephen Fry and a long-awaited film out in November, we're celebrating the re-release of A Bear Called Paddington and The Classic Adventures of Paddington. These old favourites make wonderful reading and smashing gifts … if you can 'bear' to part with them!
A whole new generation of kids will get hooked on Paddington this summer but don't worry, there are further new editions coming this autumn.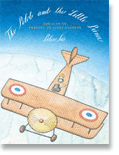 Everyone loves The Little Prince by Antoine de Saint-Exupery. Here, Peter Sis imaginatively recreates the distinguished universe of this adventurous author in a beautifully illustrated picture book biography that you and your kids (9+) will adore. And while you're at it why not read and share The Little Prince a heart-warming yet heart-breaking story that will stay with you and your family forever.
As the Carnegie medal draws fire over its disturbingly dark choice of winner, the Guardian Children's Fiction Prize 2014 has announced a longlist that moves "beyond the confines of the current fad for teenage misery lit".
Selected from 169 titles the 8 book longlist is diverse, challenging, funny, exciting, beautiful, thoughtful, bonkers and well worth reading. See them all here.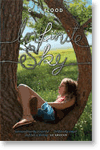 And that's this month at Lovereading4Kids apart from a quick mention to the winner of the Branford Boase Award for Children's writing which was announced on 10 July. It went to Infinite Sky (14+) by C. J. Flood a powerful coming of age novel that combines dark realities with optimism and naivety. Find out more in our special category.
P.S. Don't miss the chance to win some amazing exclusive book prizes including signed books and an original piece of artwork from the hilarious The Pigeon Needs a Bath.
Scroll down for a flavour from our Summer Reading selection in the age ranges you have told us you want to be kept up to date with. Or visit the site to view ALL our Summer Reading titles. Happy Reading.