Monday, February 29th, 2016
Farms for City Children, the charity founded by Clare and Michael Morpurgo in 1976 celebrates its 40th anniversary this year with a programme of events beginning with a gala charity performance of the National Theatre's production of War Horse at the New London Theatre on 25 February for nearly 1000 children and their teachers.
Farms for City Children, which the bestselling writer of War Horse and former Children's Laureate has called his ' greatest story', offers urban children from all over the UK the opportunity to live and work for a week on a real farm in the heart of the countryside.
Farms for City Children opened its doors on 27th January 1976 when teacher Joy Palmer and a group of children from Chivenor Primary School in Birmingham arrived at Nethercott House, the Charity's first farm in the north Devon village of Iddesleigh. The Ward family, Farms for City Children's farming partners in Devon 40 years ago, are still our partners today, working with groups of children out on the farm throughout the year. Understanding farming, the countryside and food production is at the heart of the Charity's aims.
Today the three farms – in Devon, Gloucestershire and Pembrokeshire welcome over 3,250 children and 400 teachers a year. Over the 40 years, nearly 100,000 children have experienced the 'muck and magic' that is the hallmark of Farms for City Children. Ted Hughes, then Poet Laureate and close Devon neighbour to Nethercott, became the Charity's founding President, and HRH, The Princess Royal is its Patron.
For many urban children this opportunity to live close to nature is something that stays with them forever. The experience can be life-changing, giving children in their formative years the chance to encounter something totally positive, challenging and rewarding. Children learn social and emotional development through teamwork, self-worth through rewarding work and completion of tasks, and about the importance of healthy eating and where their food comes from.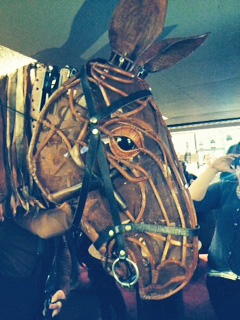 A teacher from Harris Primary Academy in London commented on their time at Treginnis in Pembrokeshire, "The success that the pupils have had, in what was at first an alien environment, will stay with them for the rest of their lives and have a positive impact in school in the short term. I would like to thank all the staff at Treginnis for the patience and love that they gave to an undoubtedly challenging group of pupils which resulted in astounding learning during a life changing trip."
Michael Morpurgo commented on the anniversary, 'All those years ago Clare and I arrived in Devon and with the money left to her by her father Allen Lane we bought a farm and rather idealistically set up a charity. Working with the teachers and with the neighbouring farmers, we pioneered a programme of work designed to extend children in every way possible out on the farm – physically, mentally, emotionally and intellectually. It is hard work, real work, and the children know their work is essential and important, that it matters to the animals, to the farm, that it simply matters. They matter.  Who knows what effect this has had long term? I hope some of these children will have treasured their time on the farm for the rest of their lives, that as parents themselves now they will remember and pass on the stories of their time in the countryside, on the farm."
Dr Tessa Stone, CEO of Farms for City Children said, "I believe it is even more important today than it was 40 years ago that children have this experience. This internet generation are further removed from a real understanding of nature and the food chain than previous generations, and the area where they have freedom to roam has shrunk by 90% in that time. Spending 7 days on one of our farms provides immeasurable educational, social and emotional enrichment, and introduces children to the natural environment in a way that we hope will shape their lives for the better."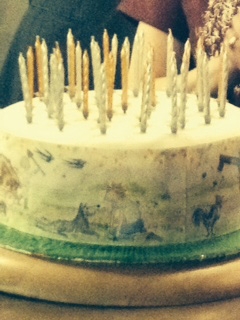 The anniversary year for Farms for City Children will include the launch in early April of Love Mud#LearnWild, a campaign in association with the outdoor children's clothing company Muddy Puddles to make learning outdoors and interaction with nature an integral part of education.
There will be alumni events at all three farms and the Exetreme Imagination Literature festival in association with Farms for City Children in Exeter in October with the theme of the 'environment'. As part of the celebrations for 2016, Walker Books will publish a new story by Michael Morpurgo in aid of FFCC, inspired by the true story of a boy who visited the farm, Didn't We Have a Lovely Time. This will be illustrated by Quentin Blake, Vice President of Farms for City Children.
During this 40th anniversary year, Farms for City Children is asking former pupils and teachers who visited the farm with their schools to get in touch via the charity's digital channels to pass on their stories of their time on the farm. #farmersforaweek