Chiddingstone Castle Literary Festival for schools and kids
Lovereading4kids is proud to be sponsoring ask the Children's Laureate with Chris Riddell at Chiddingstone Castle Literary Festival 1-3 May 2016 plus 10% discount for Lovereading4kids members on tickets. Read on for more information.
Chiddingstone Castle Literary Festival is a NEW festival for story-lovers of all ages; set to take place in the glorious house and grounds of Chiddingstone Castle during and after the Bank Holiday weekend 1 – 3 May 2016.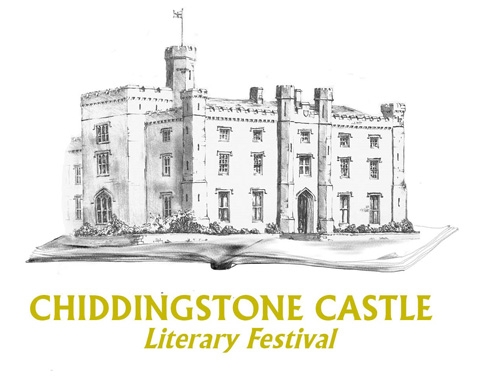 The programme offers author events for adults and teenagers on Sunday 1 May; events for families and children on Bank Holiday Monday 2 May and a whole day of events for schools on Tuesday 3 May. In addition to author talks, there will be children's theatre, story-telling, drama, music, illustrations and performance poetry; not to mention sparkling wit and wisdom, a splendid array of vintage food vans serving delicious pizzas, crepes, sausages and venison burgers, coffee, tea and cakes.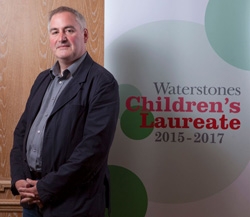 On Bank Holiday Monday there are events for all the family including a musical performance of The Tailor of Gloucester by the Pericles Theatre Company, and poetry and percussion with Brian Moses who uses a variety of instruments to underpin the rhythm of his words. Children will love Roald Dahl storytelling with Rachel Sellers. There will be musical Stories in Song by Edgelanders who are a five strong folk band; charismatic interpreters of Scottish, Irish and English story-songs from medieval times to the present day. One of our highlights is an opportunity to meet Children's Laureate Chris Riddell – children are invited to come along with a question and Chris will pick his favourites to illustrate – the lucky questioners he picks can take their doodle-answers home with them! Take an epic voyage through the history of Britain with Christopher Lloyd's amazing new giant 8m long What on Earth? Wallbook and his coat of many pockets. There will be literary walks around the grounds with local historians Penny Harris and Chris McCooey and an 'espresso' theatre stall brewing freshly made individual plays from London's Royal Court Theatre. Adults can enjoy appearances by acclaimed historian Antonia Fraser, and Ed Caesar and Mihir Bose.
Tuesday's programme is for schools, featuring children's authors Philip Womack (The Broken King trilogy) and Sally Gardner (Tinder and I, Coriander) looking at myths and fairy tales in their own writing, Caroline Lawrence talking about How to Write a Great Story and her own Roman Mysteries and PK Pinkerton Mysteries series. Sally Gardner will also entertain young readers with stories from her Operation Bunny. Finally, Nicky Singer (Blue Peter award-winning author of Feather Boy) will discuss her new novel Island.
During the build up to the event, children are invited to enter a Short Story Competition for Schools (two categories: age 7-9 and 10-13). Deadline for entries is Friday 18 March (details can be found on the festival website). The winning entries will be read out on Bank Holiday Monday by actor Geoffrey Streatfeild (Royal Shakespeare Company/National Theatre) and winners will receive signed copies of Chris Riddell's latest book.
Chiddingstone Castle is an impressive Historic House in an idyllic country setting, which houses the unique and remarkable collections of the late antiquarian, Denys Eyre Bower. Today it is a fascinating museum, a visitor attraction and an award-winning wedding venue. Chiddingstone Castle, Chiddingstone, Edenbridge, Kent TN8 7AD.
Lovereading4kids members can claim a 10% discount on all tickets (except Early Birds) using the code: Lovereading10.Tickets are available online: www.chiddingstonecastle.org.uk/literary-festival or ring 0800 033 7564.Tickets include entry into the Castle and its exquisite Japanese and Egyptian collections.
Click here to enter our prize draw: We have 3 pairs of tickets (1 adult/ 1 child) to give away for Christopher Lloyd's What on Earth? Wallbook Timeline of British History (Monday 2 May 6.00pm). Please note that this draw is open only for UK residents and is free to enter. Multiple entries from the same email address will only be counted once and the prize cannot be exchanged for cash and does not include transport or accommodation. Draw closes on 1 April 2016. The winners will be chosen randomly from all entrants and will be notified by 8 April 2016.
Tags: 1-3 May 2016, Chiddingstone Castle Literary Festival, lovereading4kids, schools and kids