The Daily Mail Chalke Valley History Festival, Hebden Bridge Arts Festival
The Daily Mail Chalke Valley History Festival 27 June – Sunday 3 July 2016
Chalke Valley History Festival is a true celebration of the past. For one week at the end of every June, a normally sleepy corner of England – in the fields of South-West Wiltshire – comes alive to sound of Merlin engines, cannon-fire, muskets and music.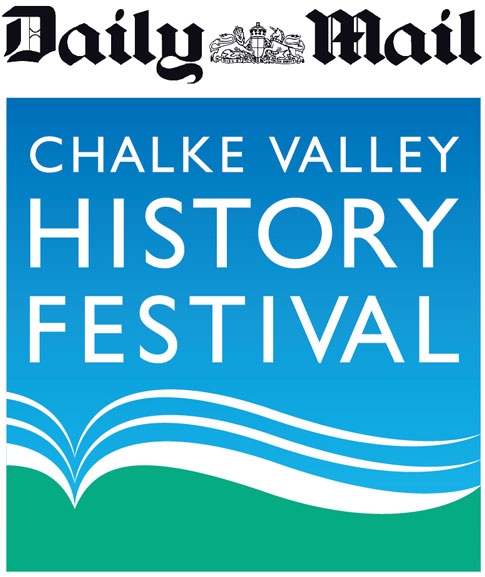 For many attending the Daily Mail Chalke Valley History Festival one of the highlights each year is the series of spectacular air displays, which take place at intervals over the two weekend days. There can be few more stunning places to watch the historic aircraft overhead than in the Chalke Valley and, with many planes already confirmed for this summer's show, this year's displays promise to be particularly special. The list includes: the only Avro Lancaster (on both days) flying in the UK, a Fairey Swordfish, an Auster, a Curtiss P-40 Kittyhawk, a Hawker Hurricane, a Supermarine Spitfire XIX, a Supermarine Spitfire IX, a Vought F4U Corsair and a Yakovlev Yak-3.   Commenting on the huge range of events lined up for this year, co-Chair of the Festival James Holland said: "This year we have a wider range of subjects, more diverse speakers, incredible historic aircraft, and a truly spectacular living history show with World War II tank battles, Vikings, Romans, a totally authentic scale section of First World War trench and a fabulous 1940s Blitz Party. To have the likes Mark Knopfler on stage talking about and playing his history songs and eminent historians like Niall Ferguson speaking, while at the same time there are a vast number of activities and other events for people of all ages, from battles to historic cookery, is incredibly exciting."
This summer at the Daily Mail Chalke Valley History Festival there will be a wider range of living history activities than ever before. The centrepiece of this year's programme will be the spectacular Second World War displays which will include multiple tanks in action, guns and infantry, all working together. At the weekend will also be a tough SOE and Commando training course, on which participants can be put through their paces and learn some of the skills needed to operate in Nazi-occupied Europe. Another major focus will be on King Alfred's Battle for Wessex. There will be a week of activities at the ever-popular Anglo-Saxon settlement, with more than 100 re-enactors, as well as a recreated Viking longship. Covering some two thousand years of history, there will also be an impressive list of demonstrations and displays to choose from, with lots of family-based inter-active events, including Anglo-Saxon Bread Making, Musketry in the American War of Independence, a Battle of Waterloo Diorama with the BBC's Peter Ginn and Mark Evans, and Tudor Fast Food.
Continuing the success of last year's Pop-Up History programme, 2016 will also see a series of fun, fact-filled, informal talks at various locations around and throughout the Festival. These will be interactive and free half-hour talks where audiences will be encouraged to ask questions and feel involved. Talks will be given by living historians, speakers and experts who will talk on a wide range of topics – from a shipwreck off the Dorset coast to steam trains, and from fabrics of the First World War to the efficacy of the Cromwell tank.   At this year's festival there will be a scale section of a First World War trench. Built by a team of experts and local volunteers, using authentic methods and materials, plus official period manuals, as well as drawing upon the testimonies of those who built and fought in them, this will be as close a representation of what a First World War trench was like as is possible. To mark the 100th anniversary of the start of the Battle of the Somme, there will be a service at the Trench from 7.15am on Friday 1st July, led by the Bishop of Salisbury.
Running alongside the main programme, the Festival for Schools sees thousands of pupils, from primary school to sixth formers, visit during the first half of the week on special days dedicated to different year groups. Aimed at Years 6, 10 and 12, a wide range of curriculum based subjects will be discussed by eminent historians on subjects as varied as The Vietnam War, The History of Medicine, Radio Women: History through the BBC, 17th Century Witchcraft, and Stalin's Great Terror. Experts will be on hand to show and explain the secrets of the past, encouraging students to learn and to get involved. Guest speakers for 2016 include Ben Kane, Professor Hew Strachan, Dr Kate Murphy, Peter Caddick-Adams and local adventurer Charlie Walker. On the evening of 2nd July and as part of Dress Up Saturday, with a Spitfire and Hurricane flying over, it will be time to get your dancing shoes on for The Chalke Valley History Festival Blitz Party. There will be live music all night, from beautiful Bombshell Belles, the legendary London Swing Orchestra, and the delicious D-Day Darlings, with a scrumptious wartime-inspired supper served up by Victoria Blashford-Snell and a barrage of drinks at the bar.
New at the Festival this year is the Children's Creative History Tent, which will provide art and craft activities for children aged 6 – 12 throughout the weekend and will be where children can create their own exciting historical object to take home. The History Tellers will also be giving free talks – primarily aimed at children – using props and costumes, and recounting tales from our rich historical past. There will be plenty of stalls for some well-earned retail therapy, plus both glamping and camping for those wishing to stay near the site. Book signings will be arranged by Festival partner Waterstones.
The Daily Mail Chalke Valley History Festival will take place in Ebbesbourne Wake, near Salisbury, Wiltshire, SP5 5JH. For more details about the Festival, please visit the website www.cvhf.org.uk. Tickets can be purchased from here or by calling 01722 781133.
Hebden Bridge Arts Festival 2016 24 June – 3 July
We love books in Hebden Bridge! Even though our beautiful independent bookshop and library were flooded on Boxing Day we still kept on reading. The Bookcase is up and running and half of the library is back again and this summer's festival features lots of fine words: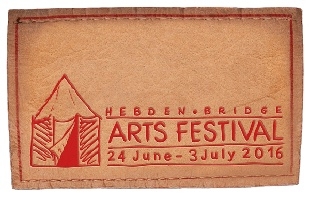 Read it!
A stilted ringmaster invites young readers from 3+ to the Town Hall for a day of adventure!
First up, Curtis Jobling, an award-winning children's author and illustrator, responsible for the best-selling Wereworld fantasy series, and acclaimed picture books such as Old MacDonald Had A Zoo and The Sheep Won't Sleep. He's also the creator and designer of numerous much loved animated series, including Bob the Builder, Frankenstein's Cat and Raa Raa the Noisy Lion. Join him for a talk that covers all of his work as a cartoon creator and word wrangler. Expect thrilling storytelling, live illustration, ridiculous facial hair and lashings of silliness.
Then it's….
Adventure Time!
Ever kicked your football into the garden of doom, or made a wish on a magic biscuit tin?
No? Then come along and find out what happens when you do…
All you need to bring with you is your imagination, and let award-winning author Phil Earle do the rest. An adventure packed hour.
MOVE OVER Wimpy Kid!
Join award-winning author Anthony McGowan and meet his hapless hero, Dermot Milligan.
Expect laughter, tall tales and gross-out moments a plenty. It's an hour you won't want to miss…*donuts not included*
for young adults….
Junk 20 years on & the YA explosion
Never has Young Adult fiction been more popular or wide reaching. Join Carnegie medal winning author and godfather of YA fiction Melvin Burgess, Liz Flanagan whose debut YA novel Eden Summer is out now and Tony McGowan, (Henry Tumour, The Knife that Killed Me')
Teenage Kicks
Join three of the UK's finest YA writers and discover why this is the most exciting audience to write for. Our panel includes Melvin Burgess, whose novel 'Junk', practically invented the genre, multi award-winning Anthony McGowan, and Liz Flanagan, whose YA debut, Eden Summer, set in Hebden Bridge,is garnering rave reviews.
To celebrate Charlotte Bronte's 200th birthday, contemporary bestseller Tracy Chevalier talks about a collection of short stories she's edited which are inspired by the immortal words from Jane Eyre 'Reader I Married Him'. She is joined by Salley Vickers, who talks about her short story contribution.
Simon Armitage is coming to town to read his poems about rain on Monday 27 June in the Ted Hughes Theatre at Calder High School. We're also launching an anthology of flood writing entitled Watermarks at the Bookcase on 29 June and again at the Portico library in Manchester on 5 July.
For more information and to book tickets visit: www.hebdenbridgeartsfestival.co.uk
Tags: Children's Book Festivals, Daily Mail Chalke Valley History Festival, Hebden Bridge Arts Festival