April email newsletter update
Happy April from Lovereading4kids! Did you know that it was whilst rowing on the Thames at Oxford in April 1862, Charles Dodgson (Lewis Carroll) began to tell the three Liddell sisters the story that would become Alice's Adventures in Wonderland? Well the fantastic adventures continue on Lovereading4kids where we have a library full of amazing books to get lost in. Read on to find out what is new this month…
April's bookshelf is a deluge of hand-picked sensational, scintillating stories (so no change there then) … and don't miss the books that have been reviewed, and loved, by us and by our Kids Reader Review Panel.
For parents with younger children we highly recommend First Words and Pictures With Chimp and Zee by Catherine & Laurence Anholt, a colourful and energetic book to help encourage children to explore the world of language. And from a most talented children's book artist, John Burningham, The Way to the Zoo, a delightful mixture of animals and mischief that will ignite the imagination of children.
And, if your 11+ readers are brave enough then the terrifying 5th instalment in Charlie Higson's Zombie series is out. It's called The Fallen. We have all 5, of course, on Lovereading4kids so new readers won't miss out.

If you like free book goodies then look no further than our Free Prize draw category on Lovereading4kids. This month we have Goody Bags full of beautiful picture books, courtesy of Walker Books in celebration of their Picture Book Party and the lovely people at Andersen Press have given us loads of Elmer books and other goodies in a lovely tote bag to give away now he is 25 years young! We also have a full set of the Worst Witch Books (some of them even signed!) by Jill Murphy. Find out more by visiting the Free Prize Draw category.
A real feast of first-timers for older readers this month and look out for the Glasses Icon symbolising we have some brilliant kids reader reviews in addition to our expert review on the title.
Special mention needs to go
to Winner of The Times/Chicken House Prize, perfect for fans of Michelle Paver's Wolf Brother, Brave (9+) from Wendy Constance. And for all fans of The Wimpy Kid series who are now 12+ don't miss the irreverent, brilliantly funny and cringe-worthy Private Blog of Joe Cowley by comedian Ben Davis.
More Books of Note for April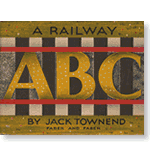 It goes without saying that all the books we've selected this month are very special but there are a few that are the talk of the Lovereading office, and we just have to share them with you twice over.
Parents and children shouldn't miss A Railway ABC and A Story about Ducks both written and illustrated by Jack Townend. First published during World War Two and long out of print but have been brought back to life by V&A Publishing, an offshoot of the Victoria and Albert Museum. Gently humorous and whimsical text coupled with lithograph illustrations, these books will captivate the reader.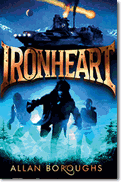 5+ Readers can get hooked on the first in a brilliant, all-action adventure pirate mystery The Jolley-Rogers and the Ghostly Galleon from the newly chosen Harry Potter illustrator, Jonny Duddle..
Or Zeraffa Giraffa from Dianne Hofmeyr. An amazing true story of the first giraffe to leave Africa and sent as a gift by the Ottoman Viceroy of Egypt to King Charles X of France in 1826.
7+ readers who love animals (and cats in particular) will revel in Landing On My Feet: The Adventures of Poohka the Cat from debut author Adelaide Godwin. Rather like The Incredible Journey It's an odyssey of a feline kind, packed full of adventures that will really excite children.
Finally, 9+ readers should click over to Ironheart from Allan Boroughs. A fast-paced science fiction fantasy, set in a dystopian future – after a devastating flood. It is full of twists and turns and of the 'in' thing, steampunk.

Still fresh, relevant and as popular as ever, 2014 sees a number of celebrations for the 450th anniversary of Shakespeare's birth (23 April).
To give our support we have created a special category and we think the perfect book to help 7+ readers get closer to the Bard is Shakespeare: A Three Dimensional Expanding Pocket Guide.. Visit the category to find out more.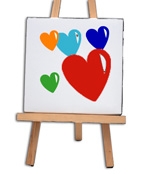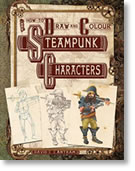 O
ur Arts and Artists category is full of books to help you appreciate art but more excitingly how to create it. But even more exciting is that it has had a 2014 revamp and now has lots of new titles especially ones in the How to Draw series where you can learn to draw everything from famous London landmarks to Steampunk characters! Click to get creative today.
And don't forget our selection of things to do over the Easter holidays outdoors in our Out and About newly refreshed category.
Are you ready for the 3rd term?
'a brilliant story of friendship and school life' 'I absolutely loved this book…I couldn't put it down!'
Loved by our Kids Reader Reviewers the 3rd book (conveniently called Third Term at L'Etoile) in the glamorous series for 9+ girls set in stage school, from TV star Holly Willoughby and her sister Kelly, is out now. Click to find out what all the fuss is about.
Tags: charlie higson, children's book reviews, children's books, First Words and Pictures With Chimp and Zee, John Burningham, Laurence Anholt, lovereading4kids, The Fallen, The Way to the Zoo