June Summer Reading Recommendations
Welcome to our mid month update. Read on for news of our 2014 Summer Reading Recommendations, Book Festivals especially for Kids over the Summer months and a lively bookshelf of July books you can start reading now and so, so much more. Happy Reading…
Scorching Pre-Publication Reads for July
So many great books coming in July for you to have a sneak preview of with exclusive extracts and quite a number have already been reviewed by our Kids Reader Review Panel. Our real favourites are the beautifully illustrated The Pilot and the Little Prince (9+), the intriguing picture book biography of Antoine de Saint-Exupéry author of the classic, The Little Prince. And the simply brilliant magical adventure that is The Broken King – 11+ readers won't be disappointed. Check out the Opening Extracts today.

The Summer holidays are almost upon us so why not get ahead and choose some Summer Reading and Summer Activity books to keep them busy and entertained regardless of the weather? And there's our 'Must Reads' category with titles that frankly we feel should be read by everyone like Junk (14+) by Melvin Burgess – controversial but honest and a credible, sympathetic eye-opener for teenagers and their parents. A new edition is out this month. Parents with boys should head over to our refreshed Great Books for Boys – you are spoiled for choice!
Subtle puns aside … it's the season for some wonderful literary festivals up and down the country. As the summer holidays stretch ahead of you and you wonder what on earth to fill their time with, let us guide you to some of these engaging and inspiring events. Three upcoming ones that are sure to hit the spot are detailed below.

Manchester Childrens' Book Festival 26 June to 6 July – Reading, writing, blogging, making, dressing up & much, much more for toddlers to teens!
Penzance Literary Festival 16 to 20 July – 'The best Lit Fest in the West'; mingling with residents, holiday-makers and visitors to share in the joy of words – spoken, written and sung.
Just So Festival, Rhode Hall, Cheshire 15 to 17 Aug – A journey of the imagination for the whole family. A magical weekend of creative adventures, workshops, storytelling … and something called a "Tribal Tournament" …
Michelle Harrison's debut novel, The Thirteen Treasures (11+), the first of a series, won the Waterstones' Children's Book Prize. Classic in its telling, but modern in its setting, this bewitching series sucks you in, doesn't let you go, and surprises you all the way. One Wish, prequel to the series and just out, takes readers back to discover the magical world. With naughty fairies, strange and foul witches, and a terrifying water hag, Harrison's lyrical writing has the pages turning fast as the truth behind One Wish's many secrets slowly unravels. One Wish is perfect for fans of The Never Ending Story, Inkheart and Coraline.
Our 'Must Read' series this month is Mortal Instruments (14+) by Cassandra Clare. Proof that two-finger-typers can still make prolific novelists, Cassandra Clare (she wrote the immense: City of Bones and Infernal Devices ) has released the 6th and final chapter in this addictively compelling series for YA readers Teens City of Heavenly Fire sees our heroes sacrifice love and life to fight unimaginable evil and their own fears in the face of a darkly changing world.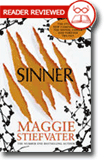 And fans of Cassandra Clare might also want to click over to another paranormal YA writer Maggie Stiefvater who has penned a magnificent and haunting love story trilogy Shiver, Linger and Forever and now an equally gripping companion novel called Sinner which our Reader Panel loved – Esmé, age 14 said 'This book is on fire.' Discover more today.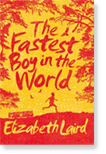 Inspired by the 2012 Olympics and published in time for the Commonwealth Games this year, Elizabeth Laird's fabulous book The Fastest Boy in the World is out now. It's a heart-stopping, heat-drenched and life-saving tale of rising to challenges and living your dreams.

We've had some great feedback about our Picture Book Party section, dedicated to wonderful picture books for you and your younger kids to enjoy together. This month, a new party goer has joined the crowd:
The Mouse Who Ate the Moon by Petr Horacek (3+) – a beautiful 'peep-through' story book about a mouse, a tasty piece of the Moon and the importance of friendship.

Have you discovered the art of zen doodling? Zen Doodling and Zen Doodling Mandalas are inspiring, creativity releasing master classes into the tranquil world of the doodle, encouraging a sense of inner calm and the confidence to create great pictures and designs. Try it but be warned, it's addictive.
Then let your kids have a go. Zen doodling is something that can be enjoyed by the whole family.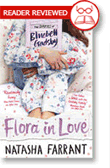 Natasha Farrant's 20 years working in children's publishing and as a non-patronising understanding of pre-teen girls' brains has led to a hugely engrossing series that has proved a great hit. We featured the first, After Iris, in 2013 and the second Flora in Love (11+) is just out and brilliantly captures the chaos of misunderstanding parents, misfiring affections and the mystery of a missing crush. See them both here and along with the great kids reader reviews.
We love independent bookshops and if we don't support them we'll lose them. Amazon may be convenient but it is no substitute for the passion and care of your local bookseller. That's why we are delighted to remind you of this year's Independent Booksellers' Week (28 June – 5 July), a celebration of bookshops and reading groups all over the country. Visit the website to see what's on near you.
Well, that's a taste of what's around for your June book bugs this month. Scroll down for a flavour from our just launched Summer Reading selection in the age ranges you have told us you want to be kept up to date with. Or visit the site to view ALL our Summer Reading titles selected by our editorial team including Julia Eccleshare, our children's books guru, who incidentally has just been made an M.B.E. in the Queen's Birthday Honours List. We are very proud.
P.S. Don't miss the chance to win loads of book goodies in our Free Prize

Draws category including Dragon books linked to the 2nd How to Train your Dragon film which is out in July.
P.P.S. Finally Flood, a beautiful wordless picture book that will help young readers to understand the effects, these increasingly frequent natural disasters have on a normal family.