August Mid Month Children's Book Update
As Summer draws to a close don't miss these last few weeks to get your children reading some new and interesting books. Our Summer Reading section is a terrific first stop on the site. Also do have a look at our special Back to School section to keep one eye on the new term as well. Read on to find out more.

Do you know anyone who would love Lovereading? Why not tell them about us using our handy recommendation engine? For the next few months for every friend who becomes a Lovereading member we'll award you 5 LoveHearts; our way of saying thank you for spreading the word on Lovereading.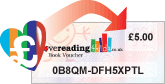 Each LoveHeart is worth £0.50. You can build up a collection of LoveHearts in your account, and choose when you want to convert them into a book voucher – redeemable at our online shop. It's easy to see how many LoveHearts you have. Just login to your account.
This month's Highlights
September and October is traditionally the time when the established authors release their new books and we feel very privileged to be cleared to run some exclusive pre-publication extracts on some eagerly awaited new novels. Below are three that we
think should not be missed.
11+ and 14+ An extraordinary fantasy thriller set between two worlds linked by a mirror: the real world of today and a dark fairytale place, where modern technology has disastrously mixed with magic, resulting in war and corruption. It is utterly compelling.
14+ With absolute clarity, compassion and accuracy, Annexed, told through the voice of Peter van Pels, offers its readers an entirely new perspective on the most famous diary ever written. Anne's diary tragically ends suddenly, but Annexed takes the reader on into Auschwitz and into the concentration camp at Mathausen where Peter died.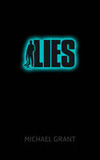 14+ The Human Crew pitched against the Mutants in a fast paced, alternate reality teen thriller which Stephen King described as "torrential narrative" and "great fiction".
Lies is the 3rd in the Gone series and we have them all on Lovereading4kids.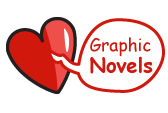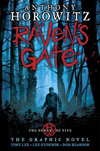 Graphic novels have really taken off in the last few years. Much more than comics they have been shown to helpreluctant readers start to love books and for confident readers, the illustrations can bring a new dimension to the reading experience. On Lovereading4kids we have a whole section ofthe site dedicated to this growing genre split by age and this month don't miss the graphic novel version of Anthony Horowitz's new supernatural series Raven's Gate.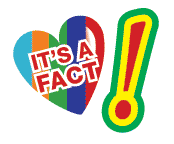 Our Fascinating Facts category includes titles that children of all ages can really get their teeth into and enjoy whilst also filling up their brain with useful facts to help them better understand our amazing world. New this month for 7+ readers we have the vividly illustrated Infinity series helping to understand nature and the world around us and for 5+ the Henry's House that is full of information on everything from Romans to Space!
We also have dozens of other titles for all ages so get clicking and discovering today.
If you're a budding children's writer or illustrator, this annual publication is an essential companion and overview of the publishing industry. With a wealth of practical information and articles by leading authors, illustrators and media experts, this book will answer your every question, from copyright issues to the latest trends in fiction.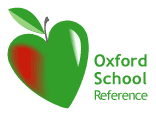 While your children are enjoying their holidays, it's a good idea to keep one eye on the future. Our Back to School category has been revamped with all the dictionaries, bilingual and reference titles you'll need to give kids, of any age, a flying head start when the new academic year begins.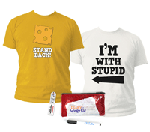 Wimpy Kid film prizes, £100 worth of school reference books and exclusive signed picture books are just some of the brilliant prizes up for grab this month.
Find out more in our Free Prize Draws area and remember to come back every month to have a chance to win.
Are you a secret storyteller? Now's the time to let your talent out into the open! The Times and Chicken House are on a mission to find another great undiscovered children's writer, whose novel will be published by Chicken House around the world. Closing date for entries is last mail delivery October 29, 2010. The prize includes a £10,000 advance and is too good an opportunity to let go by. Dig out those old ideas and get writing!
Now in its 4th year they are looking for new entries. All details can be found here:

We have 100 copies of The Wickedest Witch to giveaway. Children aged 9+ will be enthralled by this gripping story with fantastic names for all the witches – Diabolica Nightshade, Tiffany Toadlick and Cakula von Drakula to name but a few and the illustrations add a lovely dimension.
The sequel is published in October, it's called White Wand and we have a pre-pub extract exclusively on Lovereading4kids. What are you waiting for?
Tags: annexed, back to school, children's book reviews, children's books, conspiracy 365, Cornelia Funke, Diary of a Wimpy Kid, Gone, Graham Marks, Hunger, lies, Michael Grant, raven's gate, rebecca elliott, Reckless, sharon dogar, summer readding, The Times Chicken House Children's Fiction Competition, The Wickedest Witch, Writers' and Artists' Yearbook