October 1st email update
Did you know that it was in October in 1851 (year of the Great Exhibition) that Moby Dick, Herman Melville's classic cetacean adventure, was published? True story. Well, we've had a whale of a time, hunting the literary high seas for the best in books for your pod of youngsters, an' we reckon we've harpooned us some whoppers an' all! Read on for more…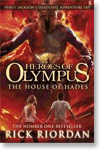 If you actually built a real bookshelf to house all the amazing titles we've lovingly gathered as our books of the month this month, it would stretch all the way around the world Twice, (well not quite!). Imagine the size of the library! This month we esepcially love:
The House of Hades and The Blood of Olympus by Rick Riordan (12+) 4th and 5th in The Heroes of Olympus series. Greek myth meets reality in these mind-blowing adventures with many of the characters from the Percy Jackson books. And Five Children on the Western Front by Kate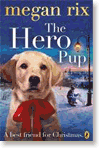 Saunders (9+). An action-packed, funny and thoughtful novel inspired by the
classic, Five Children and It by E Nesbit it is a book to truly fall in love with just like the original.
The Hero Pup by Megan Rix (7+). Animal lovers will adore the uplifting, powerful narrative of Megan Rix's dog-eyed view of a troubled world. The Crocodile Under the Bed by Shirley Hughes (3+). From the creator of The Tiger who Came to Tea, a magical new classic that they'll read to their children one day. And The Further Adventures of the Owl and the Pussycat by Julia Donaldson (3+). Who better to take up this classic? Beautiful illustrations illuminate a charming adventure.

Walker and Mumsnet have got together to produce a beautiful gift book of (prize-winning) bedtime stories and we are giving you the opportunity to win not just the books but also Limited Edition prints of the beautiful illustrations (by up and coming artists). We also have another 10 exclusive Lovereading Canvas bags (worth £9.99) up for grabs… surely this season's must have accessory? Finally don't forget to enter our Puffin competition where we have signed books and more up for grabs. Click here to find out more.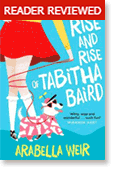 A good debut novel is a cause for joy, and we've a number to celebrate this month. Get out the bunting for:
MEGA DEBUT – A Little in Love by Susan E. Fletcher (14+). Mesmerising, atmospheric tale of love, sacrifice and redemption for the girls in les Miserables. Megan Abbott, said 'Beautiful story, a must read!' Also The Strange and Beautiful Sorrows of Ava Lavender by Lesley Walton (15+). Exquisite story of love and desire, uniquely told. Reviewer Isobel Read said 'The characters are now etched on my heart'. And The Rise and Rise of Tabitha Baird by Arabella Weir (11+) A laugh-out-loud look at what it is to be a teenager.
Books that Go Bump in the Night? Why, Yes, but 'Witch' one?
Enter, if you dare, our ghoulish, ghostly, goose-bump-inducing, Hallowe'en inspired section of books that will give kids of all ages a supernatural, spooky thrill… and have you carving pumpkins before the end of the month! We love:
Mountwood School for Ghosts by Toby Ibbotson (9+). Giggle-inducing, gruesome gallivanting from 'not-so-good-at-ghouling' ghosts. And Witchworld by Emma Fischel with illustrations by Chris Riddell (9+). A world of wizards, witches, ghouls and ghosts that isn't so very different … from our own … hang about! Click below to see more of our Halloween favourites.
The Main Feature – Books that become Films
Last chance to read before your kids see the films. This month, look out for: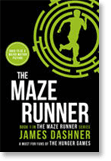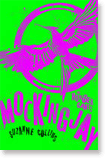 The Maze Runner by James Dashner (11+)
Adrenaline-pumping, mind bending, post-apocalyptic, epic that Hunger Games fans will devour. (film released 10October).
Hunger Games Mockingjay by Suzanne Collins
"Quite possibly the best … novel for teenagers since Huxley's Brave New World" The Times. (film released 20November).

Fans of the incredible, imagination-firing fantasy; The Old Kingdom Trilogy by Garth Nix (14+) have 2 reasons to jump for joy this month. The three original Old Kingdom titles are now available as eBooks, so the complex and magical fight against evil can be downloaded and carried in your pocket. Secondly, there's a standalone prequel out. Clariel (14+) immerses the reader into the ancient and mystical world of the Old Kingdom's crazy creature-filled landscape. Warning: if you read this, you'll want all four!

How nice to put politics aside and celebrate Scotland by diving into the rich pool of children's writing north of the border. The awards are split into 3 age ranges: 3-7, 8-11 & 12-16, so there is something outstanding for everyone. See the whole field here and choose your favourites. Or put it to a vote? On second thoughts …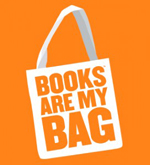 When do you first learn to love that "new book" smell? As a child, of course, in your local independent bookshop or library. So why not help support yours with a "Books are my Bag" bag. As desirable as our own Lovereading bag, this one has been designed by Tracey Emin for a nationwide campaign. There are loads of Books are my Bag connected events at bookshops all over the UK from 9-11 October. Click here to find what's on near you so you and your kids can join in the fun.
Read on for the hand-picked selections in the age ranges you have said you want to receive. And don't forget you can Login at any time if you would like to update your age range preferences.
P.S. Don't forget 2 October was National Poetry Day – please do have a look at our special category.
Tags: best children's books, children's book reivews, lovereading4kids, october 2014