November email newsletter
It's November and as Christmas looms large over a frosty horizon, let us warm your cockles and please your bank manager with some great-value gift ideas for little Christmas Elves of all ages! And don't miss all the other exciting features on the website.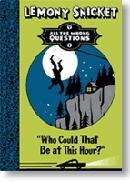 A bulging bag of brilliant books is fit to burst on our bookshelf this month. All great reads and some even greater gift ideas. Our MEGA Book of the Month and one that we have added to all our Christmas wish-lists is the first book in the new and long-awaited Lemony Snicket series: All The Wrong Questions – Who Could that be at this Hour?
This wise-cracking detective story in a topsy turvy world packed with brilliantly weird characters is perfect for 7-11 year olds. As well as reading an exclusive free Opening Extract you can WIN a signed first edition!
You can see all of our Books of the Month in the shelf below. For even more unmissable titles have a look at our section dedicated to Great Reads You May Have Missed in 2012.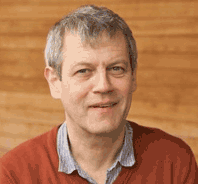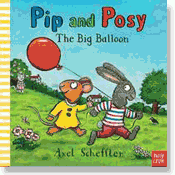 This month our guest editor is illustrious illustrator-turned-author, Axel Scheffler. Illustrator to the gruffly, global favourite The Gruffalo, Axel has turned his talented hand to writing, creating a stunning new series of books starring Pip and Posy.
Find out more about all Axel's titles and some of his own personal childhood favourites in our special section.

There's EVEN more reason to try your luck at the competitions on Lovereading4kids this month!
As well as our other great competitions, you could be the lucky winner of:
The Hogwarts Library Boxed set (worth £25)
A Copy of the Jolly Christmas Postman by Janet & Allan Ahlberg (5+, 3+) – the 'Present full of presents' for kids everywhere!
A selection of books from the new Egmont Heritage Classics series worth over £40.
And don't miss our Christmas competitions where you can win beautiful first edition gift books – a few even signed to make them even rarer
and more valuable.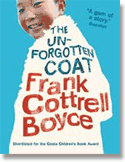 Lovereading4kids' editorial expert and Guardian children's books editor Julia Eccleshare was chair of this year's judging panel for the Guardian Children's Fiction award and said of the winner, Frank Cottrell Boyce's The Unforgotten Coat, the book's 'great immediacy and humour really set it apart. Frank writes with such credibility and warmth that his readers will be left wiser when they have finished the story.' Visit the Book Awards Section of the website to find out more.

As the giggles die down the cheers start up for two fabulously funny books. The 6 and under award went to the hilarious My Big Shouting Day by Rebecca Patterson. It's a picture book that every parent will relate to. And the 7 to 14 award went to the wonderfully original, completely mad Dark Lord : The Teenage Years by Jamie Thomson.
Find out more about the winners and shortlisted titles in our special section.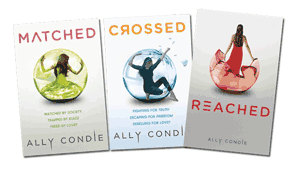 Fans of The Hunger Games may already have found Ally Condie's Matched trilogy for 14+ readers but if you haven't you're in for a treat! With film rights having been snapped up, these wonderfully rich and dark novels form a highly addictive, multi-layered dystopian trilogy. The first, Matched, has a page-turning plot and a devastating romance leaving you desperate to learn the fate of the star-crossed lovers and the second Crossed is an even more edge-of-your-seat adventure exploring the basic freedom to choose and what happens when it's taken from you.
Finally Reached …poetic, page-turning and gripping is published 30 November so there's plenty of time for teenagers new to Ally Condie to read the first two. We will have an extract as soon as the publisher lifts the embargo on it!!!
7 – 9 year old girl – looking for a book that she'll love? Well, we have a series of three! Look no further than Cloudberry Castle by Janey
Louise Jones. Follow the adventures of Katie in her parents' ballet boarding school, set in a wonderful, remote Scottish castle.
| | | |
| --- | --- | --- |
| 1st in series. Ghosts and dreams of ballet-school in this charming story. | 2nd in series, hidden secrets and fierce rivalries in a new school year. | Just out!! Ballet AND horses, what more could a little girl want? |
And on that Note – November noteworthy …
Catching our eagle eye this month is the brilliant:
Banana Bunch – a book published in aid of two charities by Dawn Carroll & Linden Hare (5+, 7+) – Loved by kids and adults alike, this is a family favourite and a fabulously characterful, tummy-tickling adventure!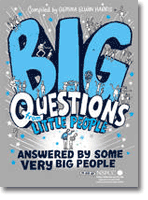 Why is the sea salty? How far away is space? What is global warming? Why do children have a knack of asking great questions which we as parents often can't answer? Well here is a book that can help, as these and many other fascinating questions are answered by experts including Sir David Attenborough, Bear Grylls, and Jessica Ennis. Part of the proceeds from the sale of each book will be donated to the NSPCC, helping to fund its projects and services to help vulnerable children and young people across the UK and Channel Islands, including ChildLine. Perfect. Visit the website to find out more.
P.S. We are looking for children to review for us and for their reviews to feature on Lovereading4kids. This month we are giving readers the chance to review one of two sensational debuts? Into That Forest (perfect for 10+ year olds) by Louis Nowra; described by Julia Eccleshare, our editorial expert, as 'A touching and inspiring story is told with striking originality' and Sorrowline (perfect for 9-12 year olds) by Niel Bushnell described, by the Editor who discovered it, as 'full of originality… This book will blow your mind. It's a time-travel book like no other.' Just click on the book title to find out how to get involved. But be quick, we'll be selecting reviewers in the w/c 12th November.
Tags: All The Wrong Questions, All The Wrong Questions - Who Could that be at this Hour?, ally con die, Axel Scheffler, children's book reviews, crossed, Dark Lord : The Teenage Years, Frank Cottrell Boyce, Jamie Thomson, Janey Louise Jones, lemony snicket, lovereading4kids, Matched, My Big Shouting Day, reached, Rebecca Patterson, The Unforgotten Coat, Who Could That be at This Hour?