November email update
It's November (already!) and in the blink of an eye, the bonfire night fire-crackers will be replaced by gold and silver Christmas-crackers. We can't put better jokes in them, sadly but, as Christmas looms large over a frosty horizon, let us warm your cockles and please your budget with some great-value gift ideas for little Christmas Elves of all ages! Start now and get yourself some silent nights! …
And while we're talking presents, an extra gift to you this Christmas is FREE postage (2nd class) on all orders over £15. Now that's a winter warmer worth taking advantage of!
Smashing reads for youngsters, from Tots & Toddlers to Teens and 'Tweeners, with some very useful gift ideas along the way!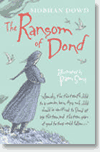 The Ransom of Dond by Siobhan Dowd (9+, 11+) – Our top pick of the month is a previously unreleased gem from a late, great writer. This dark, folk-tale of dark curses, superstition and bravery is enchanting, delightful, terrifying and dazzling. It's brilliantly complemented by some truly stunning illustrations by talented illustrator Pam Smy.
The Slightly Annoying Elephant by David Walliams & Tony Ross (Baby & Toddler). Two remarkable talents collaborate to create a truly magnificent, warm, witty and wonderful story that is set to become a classic. Octopus's Garden by Ringo Starr and Ben Cort (3+) – Yep! THE Ringo Starr! A glorious picture-book adventure, based on Ringo's very own Abbey Road pop classic.
---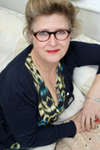 Fresh from winning this year's Costa Award with Maggot Moon, Sally Gardner has not rested on her many laurels but has cracked on and written a captivating new novel for 14+ readers inspired by the fairytale, The Tinderbox. Tinder is a gripping, bloody and bold story telling how a young and romantic soldier finds true love by overcoming every kind of magic and trickery in the world through a mixture of bravery and cunning while also trying to hold fast to goodness and truth. You can discover this and all of her older titles in our special section.

Just one this month but a real not to miss for any 11+ reader. The Isobel Journal: Just a Northern Girl from Where Nothing Really Happens by Isobel Harrop.
Enchanting and poignant readers will emphasise with this witty and honest journal of a girl getting to grips with impending adulthood. This book is a must-have for all hipster teenagers and anyone who appreciates the raw creativity of youth.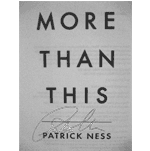 By now you're no stranger to our great big Signed First Edition Prize Draw. If not we've been giving you the chance to win some amazing cherish-for-life signed 1st editions of great books by big name children writers. What's more, we've added lots of NEW titles like Patrick Ness and Julia Donadlson. But hurry as the the prize draws close at the end of the month. If you click here, you can find out what's up for grabs. What are you waiting for?
---
You know we love a give-away at lovereading4kids! Here's what else is in the prize drawer this month: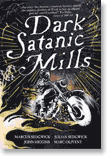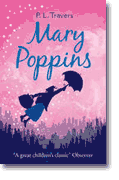 Dark Satanic Mills – a Book of the Month and a unique chance to win one of 10 limited edition signed prints to accompany this complex, dark and intriguing graphic novel.
It's a Lovely Hoiliday with Mary … Win the Mary Poppins Experience! – In the shadow of Disney's imminent film "Saving Mr Banks", we're giving away a copy of the Essential Modern Classic version of Mary Poppins, as well as a BLU ray copy of the film. Click here to enter. Good Luck!
---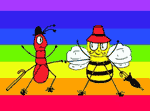 Angela Banner first wrote Ant and Bee as a way to teach her son how to read. The first book in the series was published in 1950. Since then, Angela has written 22 Ant and Bee books.
Original author and creator Angela Banner has re-illustrated the Ant and Bee books and Egmont UK are proud to be bringing these cherished classics back into print in 2013. Discover more today.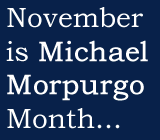 Yes. November is Michael Morpurgo month. A skilled writer, Morpurgo's tales capture the heart and shine a unique light on the human condition. So much more(purgo) than War Horse, we are giving you the chance to get to know more(purgo) of his other writing and also to WIN exclusive signed copies.
Also linked to Armistice Michael Mopurgo will be reading extracts from his beloved novel, War Horse, at an event called Anthems For Peace is at the National Theatre, London, on Sunday 10th November. Find more information here and see our World War One Category of Books.
---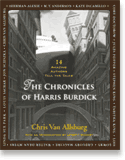 Chris Van Allsburg's famous illustrations in The Mysteries of Harris Burdick have inspired for more than twenty-five years. Now, by award winning US authors, including Louis Sachar, Stephen King, Jon Scieszka and Chris Van Allsburg himself, have reinterpreted them into 14 vivid short-stories. Each uses a different illustration as a starting point and between them they create an extraordinary collection that form a cohesive and captivating read. Get your copy today. Also makes a wonderful Christmas gift.

Take real questions from inquisitive kids and get some well-loved national experts such as David Attenborough, Heston Blomenthal and Dame Kelly Holmes to answer them and you've got a great fun book that will amaze you and your kids.
The first was called Why Can't I Tickle Myself and just out in this great series of books is Does My Goldfish Know Who I am? Both are perfect Christmas quiz books.
P.S. Finally any 11+ reader shouldn't miss Liar and Spy by Rebecca Stead that has recently beaten off stiff competition to win the Guardian Fiction Prize 2013 – find out more about the winner and the rest of the shortlist in our special section.
P.P.S – make reading a riot of laughs by having a look at all the shortlisted books for the Roald Dahl Funny Prize 2013 – the winner will be announced 10 December.
Read on for more handpicked books in the age ranges you have let us know you wish to be kept unto date with. Click here to change any selections.


Oh – and before we forget – if you are Facebook Fan – do have a look at our newly launched Lovereading4kids Facebook page. If you like it 'Like it' and spread the word or follow us on Twitter – thank you.
Tags: Ant and Bee, Ben Cort, David Walliams, free delivery, Isobel Harrop, lovereading4kids, Octopus's Garden, Oh - and before we forget - if you are Facebook Fan - do have a look at our newly launched Lovereading4kids Facebook, Ringo Starr, sally gardner, Siobhan Dowd, The Isobel Journal: Just a Northern Girl from Where Nothing Really Happens, The Mysteries of Harris Burdick, the ransom of dond, The Slightly Annoying Elephant, tinder, Tony Ross