Tuesday, August 21st, 2012
With the school holidays coming to an end why not have one last look at our Summer Reading category and pick a great book to end the Summer? Also don't forget to enter our competition to win a kindle eReader.
Nothing excites us more than introducing you to great new books BEFORE everyone else gets to hear about them. This month, be the first to discover:
Our MEGA this month is The Grunts in Trouble (7+) by Philip Ardagh with fantastic pictures by Gruffalo illustrator Axel Scheffler. A crazy, unusual and slightly disgusting family, a homemade caravan and a whole load of hilarious trouble! From IPG Publisher of the Year Nosy Crow.
PLUS!!! – Nosy Crow Give-away!! – look out this month for our new Nosy Crow competition where three lucky winners can get £50 worth of Nosy Crow Apps and Books!
---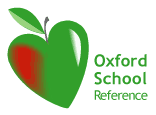 Whether it's for the start of the new school year, or a little extra preparation at home, our Back to School section is crammed with ideas and useful tips to engage your kids and get them one step ahead. After a great big summer makeover, it now features all the latest dictionary and other reference titles to give your kids the leg-up they need. New this year is a pre-school home learning category to give your child a bit more confidence before they start school in September.
---
Our much loved Children's Classics section has had a huge boost this month from a newly launched imprint "Vintage Children's Classics". With the release of 20 Vintage must-haves for kids and a special 'World of Stories' Website created around the books, it really is a fabulous ride down nostalgia River for us adults, and a pot of gold for kids. Vintage has produced a beautiful, timeless and irresistible range of classic reads with stunning cover designs that will entice you to open them. A further ten will follow the 20 launch titles later this year with more to follow. PLUS we're giving you the chance to win all 20!! Just click on any book in the Classics section. Why not start collecting them now?
Echoing the classic E Nesbit novel, Five Children and It, this new story from this mega-selling author, winner of the Guardian Children's Fiction Prize Jacqueline WIlson, Four Children and It, is a funny, moving and heart-warming story of four children who discover a way to make wishes come true.
---
Also glimmering with new additions this month is our brilliant Bookshelf Essentials Category. It's a comprehensive compilation of must-reads for kids of all ages, listed by age range and many have free extracts for you to try out before you buy! We particularly love:
| | | |
| --- | --- | --- |
| Hilarious and touching story about a boy … erm … made in a factory! – the first book ever published by publishing ace, Anderson Press. | Imaginative tale of family, friendship and survival against the odds from one of the best writers of contemporary children's fiction. | With over 1 million copies sold worldwide, this heart-wrenching tale is a modern classic with a powerful message. |
A picture paints a thousand words
they say … well we don't know about that, but we know there are some stonkingly good picture books out there! We've put them all into one handy section so that you and your little ones can enjoy hours of story-time fun. Check out what is new this month.
---
Especially for the pony loving kids among you, we have added even more great titles to our section dedicated to stories inspired by our equine friends. See the whole collection here. Our favourite this month is:
Laura Marlin Mysteries 3: Kentucky Thriller (9+) by Lauren St. John – a thoroughbred friendship cemented in the murky, underground world of race-fixing.
---
Winner of the Branford Boase award in 2008, as Before I Die, this incredible book for children aged 14+ asks 'what would you want to do if you knew you were going to die?' So inspiring is it, that it has been made into an uplifting and emotional, but adventurous and witty film called: Now is Good, which is scheduled for release in mid September and stars among others Dakota Fanning and Jeremy Irvine. So, now's the time to read this inspiring and cathartic novel before you see the film.
Happy Reading and see you all in September.
h3