Friday, January 10th, 2014
With Christmas firmly behind you and the kids back at school, you may be breathing a well-earned sigh of relief. But there's still plenty to fire their imaginations this month. After all it's the month with 'Winnie the Pooh Day' in it … innit. How about a river walk and a game of pooh sticks? … or if the weather's bad, here are some great book ideas for kids of all ages, abilities and tastes, from Toddlers to Teens… Happy 2014!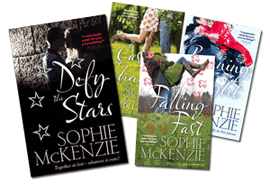 As ever, we have kicked off the New Year with a bookshelf bursting with brilliant books for boys and girls of all ages. Star prize though, goes to:
Defy the Stars by Sophie McKenzie – 4th in the series: immersive romantic writing for teens by a multi-award winning author. And if you don't know them already … the first 3 in the series are Falling Fast, Burning Bright, and Casting Shadows – well worth drawing to the attention of any teen reader.
See more Books of the Month on the shelf below…


Imaginative, empathetic and eccentric, Oliver Jeffers has become a favourite with parents for his accessible and beautiful picture books. Embracing themes of friendship, loneliness, independence and imagination, you will find all his amazing stories here. Celebrating its 10th anniversary with a brand new board book edition is; How to Catch a Star, a book you'll love so much you'll buy it for everyone you know with children.
---
A first novel is a special thing for both reader and author. We have a great list of debuts waiting to be discovered on the site this month. Just click on a book on the shelf below to find out more.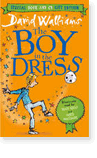 David Walliams has quickly become one of the most exciting children's authors out there right now and we have 6 copies and CD packs of his brilliant books:
The Boy in the Dress [9+] (illustrated by Quentin
Blake)and Ratburger [8+] to give away. Click here for your chance to win.

2013 was an amazing year for kids' books, including dyslexia friendly ones and we've put together all the very best of '13 in a handy age-ranged category for you to catch up on any you've missed – see the shelf below for a few particular favourites by age range and ones especially written to help dyslexic children.
Dyslexia Friendly Books of the Year

Also don't miss the Lovereading4kids very own Book Prize for 2013, chosen by our Facebook and Twitter communities. The winner was Geek Girl by Holly Smale but all the shortlisted titles are worth a look in our special section.
Views on Pre-Publication books – straight from Children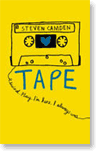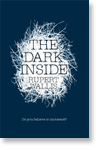 Our Children's Reader Review Panel is going from strength to strength and the panel members have been especially bus over the Christmas Holidays reviewing books that will be published in February. Judging from the reviews they have written two of their real favourites were Tape by Steven Camden where Aimee Sweet, age 13 said – 'An outstanding book that has so many genres and stories twisted into one blinding story it is amazing…definitely a 5 star.' And The Dark Inside by Rupert Walllis where Lewis Duckworth, age 12 said – 'I personally think this novel is amazing, because it had me on the edge of my seat'.
---

Goth Girl and the Ghost of a Mouse by Chris Riddell has won the coveted 2013 Costa Children's Book Award from what we thought was a really stonking group of short-listers. If you haven't already browsed the books now is a great opportunity to discover some of the best young peoples' writing out there at the moment in our Book Awards section. Or, you could just go straight for the winner!
Read on for the hand-picked selections in the age ranges you have said you want to receive. Click here if you would like to update your age range preferences.