Thursday, August 5th, 2010
August is one of our favourite months. No school; hazy summer days; trees hanging with fruit. And the book-tree this month is positively bursting with ripe gems for kids of all ages. Did you know that Christopher Robin Milne (the inspiration behind his father AA Milne's young friend to Winnie the Pooh and all the other animals of Hundred Acre Wood) was born in August?
It's a great month then, to discover new titles and old favourites and where better to do so than Lovereading. We've highlighted some real gems below to suit a variety of ages but don't forget our Summer Reading selection that is chock full of great reads for babies and toddlers right through to teenagers.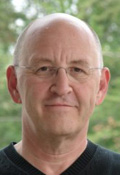 American born Michael Grant has taken the US by storm over the last year and now his UK fan base is growing fast too. All because of his addictive teen novel series 'Gone' – think Lord of the Flies combined with the hit TV show Heroes. So, with the second and third in the series, Hunger (in paperback) and Lies (in hardback), coming in September we thought it was the perfect opportunity to make him our Author of the Month.
So if you're looking for an unputdownable read for a boy or a girl from 12 upwards then give them the first one – Gone – to read during August and they'll then be ready for 2 and 3 in September.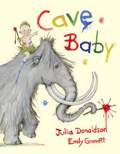 As we said above, our basket is crammed with fabulous titles this month for children of all ages to enjoy including books from Eoin Colfer, Alex Scarrow, Lauren St John, Nick Sharratt, Thomas Docherty and Mary Hoffman. It's impossible to pick one out, but to whet your appetite; we have been very excited by Julia Donaldson's Cave Baby – our MEGA book of the month! Julia (author of the much-loved The Gruffalo) has teamed up with award-winning illustrator, Emily Gravett, to create this fabulous tale, in which a hairy mammoth takes a cheeky little baby on a thrilling ride through a moonlit landscape populated by exotic animals. And, for slightly older readers a page-turning horsey tale from tiny publisher, Tortoise Books called Midnight on Lundy. Whether you've ever been to Lundy Island (it's in the Bristol Channel) or not this novel for 7+ year olds is absolutely not to be missed. Finding nuggets such as this one away from the world of big publishing makes our job here at Lovereading all the more enjoyable.
"When I grow Up I want to be a Writer and an Artist" Our Illustrator of the Month – Rebecca Elliott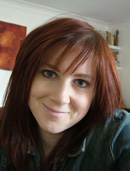 This quote from one of Rebecca's school projects hinted at what was to come. Rebecca remembers endlessly boring her long-suffering family with ill-conceived stories she had written about rabbits wearing flat caps and aliens flying around in suitcases.
It has all paid off though, because that childhood dream is now a reality, with her first three picture books all published this summer; Cub's First Winter, Milo's Pet Egg and Just Because. Her work is a celebration of nature and she has drawn her inspiration from the beautiful Suffolk countryside, where she lives with her other great inspirations – husband Matthew and children, Clementine and Toby.
11+Two kids thrown together, in a World that has long been engulfed by rising oceans, to save a young brother and the whole underwater-dwelling community from evil criminals. A thrilling adventure!

Buy £5.24 Saving £1.75 (25%)

10+ A magical and dark tale of self discovery as one young witch sets out to save her family name. Her journey throws up much more than she bargained for in this page-turning adventure.

Buy £5.24 Saving £1.75 (25%)

9+ This is the story of a wandering cat, told by the cat himself. It tells of cruel abandonment and scary adventures and a new life with a loving little girl called Kirstie. But that's when things start to go wrong.

Buy £5.24 Saving £1.75 (25%)

3+ Martha causes chaos wherever she goes paying no attention at all to Nanny saying No! A witty contemporary cautionary tale with a satisfying resolution.

Buy £4.49 Saving £1.50 (25%)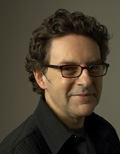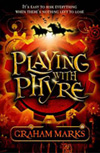 Graham has written everything from comic strips and film tie-ins to many critically acclaimed novels for children and young adults. He is also involved in the Usborne Young Writers' Award. His work comprises page-turning, fast-paced thrillers in magical worlds and futuristic settings, certain to fire the imagination of the young reader.
His most recent novel I Spy: The Constantinople Caper is a gripping adventure, combining the action-packed exploits of Alex Rider, with the historical adventures of Young Indiana Jones, in a classic story of one boy's fight to find his father. An extract is available on the lovereading4kids.co.uk site and well worth a look! This Autumn he has two novels being released. The first is in September, Playing with Phyre and then the second in the I Spy series, Mean Streets.
Take a leisurely peek through his comprehensive and thrilling list of titles, as well as the wealth of authors and books that have inspired and influenced him throughout his life and career, which he kindly shares with us this month. Interestingly, one of his selections is a novel by John Buchan whose life and work, if you're also a member of Lovereading, you'll see we're celebrating on the 70th anniversary of his death.
While your children are enjoying their holidays, it's a good idea to keep one eye on the future. Our Back to School category has been revamped with all the dictionaries, bilingual and reference titles you'll need to give kids, of any age, a flying head start when the new academic year begins.
This month sees the long-awaited film release of Diary of a Wimpy Kid, the first in the Jeff Kinney created series that has taken the US, and now the UK, by storm. The fantastic illustrations and hilarious story chart Greg's life at a new school. Why not get your kids to read the book before seeing the film if only so they can knowledgeably tell their friends that "The book's much better"! – You can even win a Wimpy Kid film goodie bag.

For those of you not already familiar with the Conspiracy 365 series, it is a cracking new and explosive 12 book series to keep kids turning the pages throughout 2010. One book of this 12-part series is being published each month during the year, giving enough time to order a copy and race through it, heart-pounding, before waiting in suspense for the next episode. These fast-paced and heart-stopping short thrillers follow Cal, who is on the run after discovering that the people who killed his father are now after him as well. The monthly installments are an especially brilliant way to get your boys away from the games consol and buried in an un-put-downable read!
Talking of getting boys hooked on books, we have a great section on the site dedicated to helping you find titles to suit boys at every age-range. Simply go to the site and click on the appropriate age range for more information. An invaluable tool in the holiday season!
Similarly, there is a great section on the site offering suggestions for boys and girls who are reluctant to read. These titles – again listed by age group from 5+ to 14+ – are the ones we think are most likely to get young readers interested in, if not hooked on, reading and starting to enjoy and own their independent choices. Take a look and give it a try.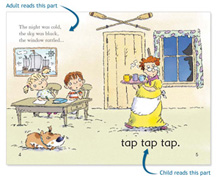 In a stroke of brilliance, Usborne have released 15 new titles under the Very First Reading banner for children just starting on their reading journey. Each book in the series builds on the last, taking early readers on an adventure to independent reading. There are fantastically imaginative rhymes and pictures, and clever story formats so parents and kids can read together. Why not try them now so your child starts their first term at school in September ahead of the game?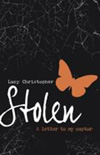 Finally, we would like to send our congratulations to Lucy Christopher, winner of the much coveted and highly esteemed Branford Boase Children's Debut Prize.
Her debut novel, Stolen (14+), is a love story like no other. Gemma is kidnapped from Bangkok airport and forced to live in the wild and desolate landscape of the Australian Outback. Her assailant, however, is motivated by obsessive love. Under the hot glare of the Australian sun, can he force Gemma to love him back, isolated as they are from the rest of the world? The book takes the format of a letter, written by Gemma to her captor reflecting on those strange and disturbing months in the wilderness. This is an extraordinary novel.

Well, that just about wraps up our August gift of information from the rich world of children's literature. We hope we have inspired you to encourage your children to dive in and get reading and that you will continue to enjoy sharing that journey with them!
P.S – Don't miss the chance of winning some brilliant book prizes by visiting out 'Free Prize Draw' section! Genre/pri where you can join in the Find Chaffy treasure hunt.
Read on to see our recommendations in your favourite age categories