Wednesday, November 18th, 2009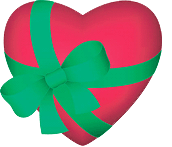 Books make perfect presents for children – they get the excitement of a rip-roaring story; you get the warm glow of watching them develop their reading skills. And with only seven weeks to go until the big day now's the time to start choosing. If you're not sure which titles will go down best, download some free Opening Extracts and take a sneak peak at some of the very best new stories.

Lovereading4kids has compiled a list for Santa that has something for everyone, with great ideas for gift books and stocking fillers. They're sure to make your children merry and bright for Christmas and a good long time afterwards. And don't forget there's 25% of most books and free delivery on every order over £20!
Author of the Month – the inimitable Stephen Davies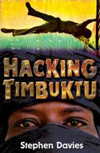 Stephen is a unique character – he works as a missionary in West Africa, preaching, accompanying cattle drives and giving advice on crops and health. We've brought together a selection of his brilliant kids' books suitable for 7+ readers and his new title, Hacking Timbuktu, for 9+ readers in which a young computer whizz gets mixed up in the daring robbery of an ancient temple!
Books of the Month – outstanding quality new children's books
We've got a whole host of really excellent new books for November, from established names like Anthony Horowitz with his brand new Alex Rider title and Jeanette Winterson, with her stunning first foray into children's books, to rising stars like Emily Bearn and John Smelcer. All are exceptionally imaginative and well written – there's never been so much talent in the children's book world!
For 3 + readers

For 3 + readers
For 5 + readers

For 5 + readers
For 7 + readers
For 7 + readers
For 9 + readers
For 11 + readers
For 14 + readers
Debuts of the Month – Fresh new reading talents
Inspired by Jane Eyre, Charlotte goes looking for a dashing modern day Mr. Rochester for her lovely mum; she finds one, but is he for real?
Winter Shadow by Richard Knight & Richard Johnson
A wonderful story of a little girl who finds an abandoned wolf cub and how they become inseparable as they grow up together.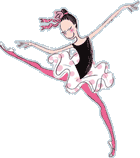 Can you tell your Arabesque from your Grand Plie?
The Ballet Academy is our Series of the Month, perfect for any
7+ year old who loves to dance and who wants to read stories
that fuel that passion. We also have a wonderful, and essential, illustrated companion volume that provides a real insight into the world of ballet
and what young dancers need to know. Why not 'jete' over to have a look?
Children's Classics – timeless tales for Christmas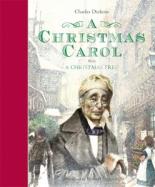 There are certain stories your kids will enjoy just as much as you did as a child. So take a look at our Children's Classics area on Lovereading4kids, where you'll find collections of classics to suit every taste and they won't break the bank either. Whether it's the sumptuous Templar illustrated hardbacks, the Oxford great value small format hardbacks, the Walker Illustrated paperbacks or the Puffin paperbacks, they all make perfect gifts.
Fantastic new stories for dyslexic and reluctant readers

Books make perfect Christmas presents – and not just for confident readers. We've added a dozen new titles to our very popular Dyslexia category on the site to coincide with Dyslexia Awareness Week from 1st to 7th Nov, and we've also refreshed our Reluctant Reader section. If your children struggle to read, or just seem disinterested, there could well be a short, sharp and entertaining book here to foster a new enthusiasm for reading.
Three book awards to be announced – all first class fiction

The Teenage Book Prize continues to raise awareness of the very best writing for young adults. This year's shortlist features some gloriously imagined characters and vividly painted worlds, both grittily real and wildly fantastical. Download some free Opening Extracts of books by such inspirational authors as Neil Gaiman, Paul Dowswell and Mal Peet.


Roald Dahl's Funniest Book prize shortlist shouldn't be missed – the winner will be announced in mid November alongside the winner of the Young Minds Book prize. All the shortlisted titles together with 'try before you buy' extracts are on Lovereading4kids.
Gift Vouchers – the Christmas present that can't go wrong!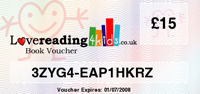 If you just can't choose which books to buy your young cherubs or God cherubs for Christmas, then try a Lovereading4kids Gift Voucher. You can be confident that when your kids visit the site there will be a wonderful selection of books for them to have fun choosing from.
Happy Reading!