Monday, July 6th, 2009
The Summer holidays are nearly upon us, and this month's selection of books will get your kids as excited about reading as they are about all those wonderful things associated with this time of year – ice creams, beaches, swimming, and picnicking in the park. With our special Summer Reading section and some of the most prestigious children's book awards just announced, finding amazing stories for children with Lovereading4kids is easy.

For services to the planet's young readers – medal-winning books
Two of the most important prizes in the children's book world were announced at the end of June, and you can see for yourselves why they won by downloading free Opening Extracts of both books here. You may have seen them on Lovereading4kids before, because we've been raving about them for yonks!
The Carnegie Medal was won posthumously for Siobhan Dowd's Bog Child, a fascinating novel about a boy who is simultaneously haunted by the body of a dead child he finds, and the troubles going on in his Northern Ireland home. It is sad but life affirming.

And the Greenaway Medal for Illustration went to the adorable Harris Finds His Feet by Catherine Rayner. Told in exquisite pictures, this is the story of a young hare with huge feet and a wonderful grandfather to help him realise how useful they are.
The judges said it was a particularly difficult decision to make on both awards for the quality of the shortlist was so strong. We have the full shortlist in our Prize Winners section so if you've not yet checked out the shortlist then why not go there now.  You can also find the shortlist for the Branford Boase Award for best debut there too, the winner of which will be announced later this month.
A bulging basket of Books of the Month
For fear of running out of breath and collapsing in an excited heap on the floor when telling you about our Books of the Month I'll be brief but rest assured these are some of the very best children's books out there at the moment. For toddlers there's a funny fish called Barry who has fingers, for slightly older children a new Julia Donaldson featuring a troll, for 7+ there's the delightfully named, The Boy in the Dress and for 9+ there's Frank Cottrell-Boyce's unputdownable Cosmic. A new series launch for 11+ readers from the hugely popular Sophie Mckenzie, The Medusa Project has been eagerly awaited and doesn't disappoint and last but by no means least a superbly evocative historical romance/mystery for 14+ readers What I saw and how I Lied, a coming of age novel set just after WW2 in America. So download some Opening Extracts and see which piques your child's enthusiasm. To view all our Books of the Month together, just click here.
For 7 + readers
First time lucky (and enormously talented) – Debuts of the Month
9+ Part fairy tale, part historical fiction, this wonderful adventure set in a troubled 20th century Venice is a stunning debut.

11+ A fresh and riveting take on the zombie genre from a very talented new author, Carrie Ryan.

9 +High octane adventure about an ordinary schoolboy who by night wows crowds as an escapologist. But can he discover the truth behind his father's disappearance.

Wilma Tenderfoot and the Case of the Frozen Hearts

The humour shines through in this debut brilliantly. The heroin is enormously funny, feisty, cheeky and charming.
Jiggy McCue – the off-the-wall hero is our Series of the Month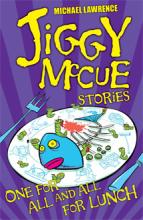 The Jiggy McCue series by Michael Lawrence has had boys and girls laughing their socks off with his peculiar misadventures for nearly a decade. Jiggy is a very odd 11-year-old who seems to encounter supernatural goings on wherever he goes! And now there's a new collection of stories, One for All and All for Lunch – each told by a different character from the Jiggy stories. It's a real treat for existing fans or indeed for any 8+ reader who is new to Jiggy it's the perfect introduction. But you have been warned, it is laugh-out-loud funny.
Beat the crowds – Exclusive Pre-Publication Books

The Rainbow Orchid: The Adventures of Julius Chancer (Vol One)
An ambitious graphic-novel combining classic storytelling with cinematic artwork à la Tintin. A brilliant roller coaster adventure for boys and girls of all ages. You'll be in awe of the creator when you see it. Check out a sneak preview now.

The 6th and final book of the Chronicles of Ancient Darkness series – for edge of the seat action, adventure and mystery there is no equal and the final denouement will satisfy all.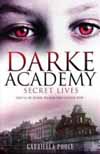 Darke Academy 1: Secret Lives
In the first book of a brand new series, a scholarship student Cassie Bell begins her time at an elite paranormal academy – but what sinister secrets are some of the other students sitting on? Knowing too much could prove deadly… Fans of the Twilight series shouldn't miss it.
Get some rhymes in their minds
Poetry is definitely in. It can be fun, silly, clever, or goose-bump raising; it helps learning and memory and builds confidence when read aloud. It could even inspire your own children to start writing themselves.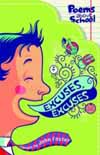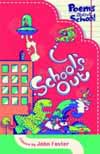 With this in mind, we've picked two classic anthologies by John Foster for your children to get hooked on: School's Out and Excuses, Excuses – both bestselling hilarious anthologies and very timely for the time of year.
So pick a few of this colourful array, sit down with your children and find out whether there's a free Opening Extract that really gets them excited to find out what happens next.
Book Goodies galore to win this month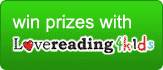 Finally, don't forget about our Prize Draw page – there are as ever lots of prizes to be won including Benefit cosmetics for What I saw and How I Lied, lots of Clarice Bean goodies and signed copies of titles too numerous to mention.
Happy summer reading from the Lovereading4kids team of Julia, Louise, Steve and Peter.