Monday, November 29th, 2010

Christmas is a time of great excitement and fun but sometimes the shopping and organising can really get in the way of that festive feeling. Here at Lovereading4kids our aim is to take all of that stress away with our one stop, age ranged, shop to the best books to buy this Christmas for all ages of children. You can also use our unique Book Price Comparison Engine to find the best price as well!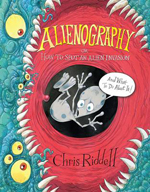 Living in Brighton with his wife, three children and an invisible dog Chris Riddell has, (from his Garden shed), written and illustrated some simply beautiful, enchanting, wildly inventive and funny children's books. They include numerous richly entertaining picture books; Alienography and the story of Ottoline for 7+ year olds, and for 11+ year olds ,multi award winner, The Graveyard Book, written by Neil Gaiman and illustrated by Chris. He has also garnered so many book awards (including the coveted Kate Greenaway – twice – that we are frankly surprised he has room in his shed! That aside we are hugely excited and proud to make him our Author and Illustrator of the Month. Find out more about his wonderful books today…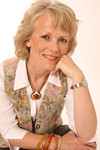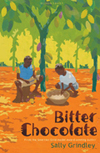 Our Guest Editor is also an award winning author and has published over 100 books from picture story books to poignant, powerful and emotive stories for older readers. Her latest book is Bitter Chocolate for 9+ year olds, which you can read a free opening extract of along with a number of our favourite titles written by Sally. And, exclusively with Lovereading4kids, as our Guest Editor, Sally has kindly agreed to share with us those books that have influenced and inspired her. We hope you enjoy both her titles and her Guest Editor selections…

We've selected a small but perfectly formed handful of stocking fillers for this year – why not check out for youngsters, Aliens Love Panta Claus and Moomins Little Buggy Book, for young readers Outside In, Yuck's Crazy Christmas and How to Survive Christmas Chaos with Horrid Henry, for 9+ readers the latest Mr Gum and How to make a Universe with 92 Ingredients and finally, for older readers take a look at the stunning Twilight series in a Limited Edition livery.
Fantasy, magic, coming of age and a retelling of the most famous diary story in the world make up this. We are proud to say we had already picked up on the titles well, before they were selected, and we have free Opening Extracts for you to download to get your children hooked.
Each one is utterly compelling with some great storytelling that will engage readers in some challenging and sometimes provocative situations. Find out more in our Prize Winners section…
A gripping science-fiction adventure pits a group of kids with super powers against a mysterious Russian billionaire. Infected by an extraordinary virus from a meteor storm, Sarah, Robert and the younger children in their charge are now at risk from those who want to exploit their super skills. All set to escape from Australia to a new life far away from danger is halted when Nikolai Makarov suddenly enters their world. His plan is deadly. Can the children stop him?

Combining the action-packed exploits of Alex Rider with the historical adventures of a Young Indiana Jones, Mean Streets is a gripping story of conspiracy and kidnap. After having recovered from his adventure in Constantinople, Trey is staying at the Circle M Ranch outside Topeka, Kansas, owned by his Gramps, the original T Drummond MacIntyre.

Buy £4.49 Saving £1.50 (25%)

Introducing a rare new talent and almost certainly one of the biggest Young Adult debuts of the year this is the first in an utterly compelling, visionary and imaginative series that is set to be a sensation. The book is already an international phenomenon with rights being sold in a fierce bidding war at auction in over twenty eight languages. Film rights have been snapped up by Disney. .

Buy £7.49 Saving £2.50 (25%)
Two Series of the Year – perfect as Christmas Gifts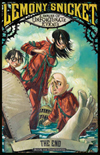 Lemony Snicket's A Series of Unfortunate Events sold pretty much more than any other children's book (yes even more than Harry Potter!) in hardback so we were very excited when the publisher announced they were to be released in great value paperback.
Now all 13 are available. Why not get the whole set? – readers of 7-10 will love the story of the Baudelaire family.
For slightly older readers and particularly boys Conspiracy 365 is a brilliant series which has had a book released every month since January.
Follow the teenage hero Cal and his adventure to uncover the truth about his father's death but he must stay alive for 365 days to do it! The final installment has just come out.
Both of these series would make a brilliant Christmas gift.
Roald Dahl Funny Prize winners
Michael Rosen, when
he was Children's Laureate, wanted to honour books that 'made children laugh' so he created the Roald Dahl Funny Prize! Even though it is only in its 3rd year it is the prize that comic authors covet. Split into two categories, under 6 and 7 – 14 the 2010 winners have just been announced. The 'under six' award went to Louise Yates with Dog Loves Books that Mr Rosen described as 'an outrageous idea, beautifully told and illustrated. Louise Rennison took the 'over seven' award with Withering Tights and Michael Rosen said, 'this is a witty, wry, inside view of what it feels like to be a gawky, witty girl'. Enjoy!
Finally, before you scroll down to see just a small selection of our Christmas books – or visit the site to see them all – don't forget to have a look at our exclusive free prize draws and competitions section. It is packed full of exclusive book prizes that frankly we have to put in a locked cupboard to stop them walking out of the Lovereading office!
We have £100 limited Edition box sets and signed books galore – so what are you waiting for? – get clicking.
Happy Reading