Friday, September 18th, 2009
What a busy month September is! As well as all the work to get kids back to school, the publishing world really picks up pace after
the summer break. In this mid month newsletter we have a brand new 'parenting section' as well as exciting additions to Real Reads, Children's Classics and a fresh range of dyslexia-friendly books.
Questions answered and challenges resolved for parents

We all want our children to grow up well rounded and happy but there are lots of challenges facing parents on the way, from the youngest baby to the turbulent teenager, and no quick fix solutions. Books can help but there are so many available it's hard to choose. So we've been speaking to parents and experts to find which have helped them. The best of these titles are now in our new Parenting Books category. Find out more today and we hope you find them useful.
This month's highlights not to miss
Epic, easy to read classic stories with just 64 pages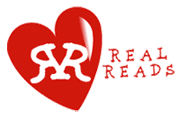 Real Reads are retellings of some of the world's best-loved works of literature – skilfully shortened, simplified and illustrated so they keep true to the plot and feel of the original but can be enjoyed by less experienced or time-starved readers. We've added some new gems to the category for you to check out, including Jane Eyre and Wuthering Heights.
A dozen fresh Dyslexia-friendly titles


Making good reads accessible to every child is one of our missions here at Lovereading4kids. So we are excited to announce 12 new titles to our Dyslexia category, all printed on cream paper with an easy to read typeface . To help you choose, the books are split into interest age sub-categories and, of course, you have free Opening Extracts as well as 25% off the RRP.
Seven superb Pre-Publication exclusives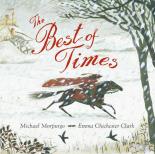 We had to stop ourselves going rather mad with

alliteration but it was hard with so many (seven) superb October titles to show to you ahead of the crowds. New titles from Michael Morpurgo and Geraldine McCaughrean to name just two. Find out more today and pre-order any that take your fancy.


The Early Years Book Awards are one of the most prestigious in the pre-school area. They have awards for the best Books and Illustrators and unsurprisingly we have told you about most of them already on Lovereading4kids. However, you can now see all the shortlisted books in our "Prize Winners category".
Hitchhikers' Guide to the Galaxy – New Eoin Colfer book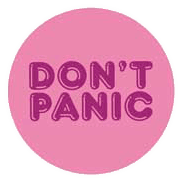 30 years ago The Hitchhikers' Guide to the Galaxy burst into our lives via the radio – and over the years it's been a series of books, a TV show and even a film. Now 30 years on Eoin Colfer has picked up Douglas Adams' mantle and has written a sequel 'And Another Thing…' which is due out in October. Find out more about this and the hilarious original series of books in our special section and have a chance to win lots of pan galactic goodies.
Discover unpublished authors or find an audience for your own literary talents


Our sister website, Lovewriting.co.uk, is a showcase for independently published authors who haven't yet been picked up by major publishing houses. Browse the free Opening Extracts of the children's category, and see if you can discover the next Michael Morpurgo or J K Rowling! We think we've found one already and he's only 11 years old – Will Goddard – and his second novel The Golden Triangle is just out and the whole book is available to read exclusively through Lovewriting.
Or, have you or someone you know written a book? Lovewriting.co.uk steers you through the publishing process and helps you find an audience. You can even create your own micro site to promote your own book.
Write a story for World Book Day 2010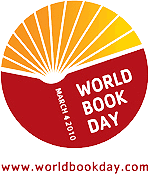 Finally, how would your child like to finish a story started by Anthony Browne…or Francesca Simon, or Andy McNab or any of the amazing authors celebrating next year's World Book Day? If you want to be part of the World Book Day Short Stories competition make sure your child's school registers, before 2 Oct 2009. Click here to visit the website and forward the link to your childs school. Winning stories will be published in a special anthology in March 2010.