Monday, February 4th, 2013
It's February and Spring is just around the corner! And so is half-term, for that matter. Or maybe your youngsters aren't at school yet? Whatever their age, ability or interest, we have a world of great books for them this month. Read on to see what is new this month.

February 12 is Shrove Tuesday better known as Pancake Day. Why not celebrate with Pancake Pandemonium? It's a picture book with a difference from the brand new book and app publisher Digital Leaf! The perfect title for 3-6 year old readers to get into pancakes.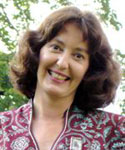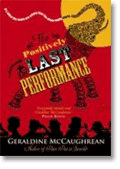 A multi-award winner and creator of wonderfully varied and witty stories, Geraldine is unrivalled in Children's literature. From her high-profile sequel to Peter Pan to the impish The Wish-Bringer, her stories are loved by millions. Her latest title is out now and is available with a free downloadable extract!
The Positively Last Performance (9+) – with vibrant characters and ghostly goings on this is a brilliantly fanciful yarn. See our Author of the Month category for lots of our favourite Geraldine novels.
---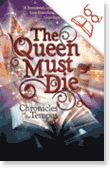 As ever, our bookshelf is bubbling over with brilliant books for kids of all ages and don't forget to look out for the titles that have been reviewed by our brand new Kids Reader Review Panel alongside our own expert opinion.
Three books were especially liked.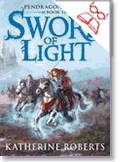 The exciting time-travelling adventures of a girl in The Queen Must Die was a big hit – and the sequel The Queen at War is just as good and out now – 'very enjoyable and truly gripping story' said one young reader.
The Pendragon Legacy series from Katherine Roberts. The swashbukling adventures of King Arthur's secret daughter, Rhianna. The second in the series Lance of Truth is out this month, with the third Crown of Dreams available on the site as a pre-publication exclusive. 'a fantastic read. I can't wait to read the next book in the series.'
And, C.J. Skuse's stunning Dead Romantic. 'From the first page I was hooked!!' said one teen reader.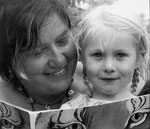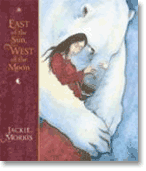 In a little house by the sea, dreaming of bears and whales, drawing, sculpting and wishing for wings, lives Jackie Morris, the extraordinary writer and illustrator of beautiful children's books, inspired by her dreams and the countryside she lives in.
We love all of her work but her brand new, latest title is a wonderful retelling of an absolute classic, East of the Sun, West of the Moon. This is a beautiful tale of friendship and the long journey of a girl and the bear of her dreams. Find out more about this, and her other delightful books.
---
Talking of our kids Reader Review Panel – we're quite proud of our reader reviewers, as no doubt you've noticed … check out the reviews for some of our Debuts of the Month – great new writers honestly reviewed by discerning young readers. They LOVED Our Mega Debut this month: Infinite Sky by C. J. Flood. An unconventional love-story, a family in crisis and one magical summer. Perfect for 14+ readers and confident mature 12+ year olds as well.
Not just for boys, the million-selling Dinosaur Cove series has been given exciting new covers and the first three are coming out this month for a new group of 5+ readers to get their teeth into reading. Be first to snap up these must-haves for dinosaur fans and there is a brand new Dinosaur Cove Cretaceous Survival Guide too – it's grrrrrrrreat!
Highly coveted for its £2,000 prize money, the fiercely contested Marsh Award for children's literature in translation has been won by a great book from Italy, translated by Howard Curtis: In The Sea There Are Crocodiles, a novel for teens which we've been shouting about from the roof tops since it was first published. Find out more about this book today.


Being a parent isn't always plain sailing so we have put together a special category of books that offer help and advice.
New this month is a new edition of the million copy selling How to Talk to Kids So Kids Will Listen and Listen So Kids Will Talk and MOB Rule: Lessons Learned by a Mother Of Boys, Essential reading? We think so.
---
Mega children's authors Francesca Simon and Lauren Child, have joined forces for this year's World Book Day to find the UK's Storytelling Superstar for 2013. They are on the hunt for children, mums, dads, siblings, grandparents, babysitters, teachers, booksellers or librarians – or anyone else – who make reading aloud thrilling and fun for a young audience. To enter just visit a the special Storytelling Superstar page at www.worldbookday.com and follow the instructions to send in or upload a short clip of yourself or your nominee performing an extract from a favourite children's book, but be quick entries close on Monday 11 February. Good Luck.
Scroll down to see lots more new 'hand-picked' selections in the age ranges you have told us you are interested in. Happy Reading.
P.S. If you like Dr Seuss books then don't miss the chance to win some of his hilarious books in an exclusive competition to coincide with publication of Dr Seuss's ABC.