Thursday, June 21st, 2012
Yes, it really is mid June and once the flurry of (hopefully not too wet) year end school fetes and sports days are over, you and your children will have the long 'summer' to look forward to; which is a perfect time to get your kids loving to read. To help, do visit our new special Summer Reading and Summer Activity section on Lovereading4kids…
Carrying a Torch… for the 2012 Olympics


The 'Greatest Show on Earth' is coming to London and we're celebrating with a medal-winning collection of books to get your kids inspired.
See our Olympic category below but for 7+ sports fans, don't miss
Look Inside: Sports by Rob Lloyd Jones – a gigantic, fun flap book packed with inside information about all the sports taking place at the 2012 games. We love this!
If you were lucky enough to win one of the 100 copies of Vampire Hunters we gave away, linked to the release ofVampire Fighters this month, then why not let us know what you thought? In the meantime… here is an exclusive taster of some terrific books due to hit the shelves NEXT month: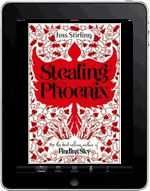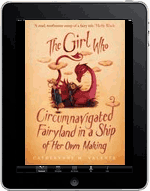 Kids love new things so if they are lucky enough to have a Kindle or iPad then why not use Lovereading4kids to fill it. We have EVERY format of eBook available to buy. This month we have two very special books available as eBooks (and as real books too!):
The Girl who Circumnavigated Fairyland in a Ship of Her Own Making (11+) by Catherynne M. Valente. It's a fabulous debut about friendship with danger, adventure, magic and much, much more!
Stealing Phoenix (14+) by Joss Stirling – a must for fans of paranormal romance.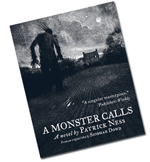 The winners of the Carnegie & Greenaway Medals this year, awarded for children's fiction and illustration respectively, have just been revealed. The announcement of this year's award was an historic moment in children's literature as Patrick Ness' A Monster Calls has done the unique double of winning both the Carnegie Medal and the Kate Greenaway Medal, and if that wasn't enough, Patrick also won the Carnegie last year with Monsters of Men. Jim Kay's haunting illustrations in A Monster Calls are truly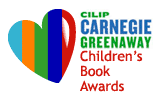 spectacular.
A Monster Calls, which is a perfect read for teens, and all of the shortlisted titles are on the site in our special category for this prestigious prize. You can also keep up to date with all the children's literary winners throughout 2012 in our 'Book Awards' section including the recently announced shortlist for the Branford Boase best debut novel.


Nothing quite beats being able to write your own story and we've discovered two great books that encourage kids to nurture their imaginations to do just that. There's one for boys and one for girls.
They are a must for all budding writers and great fun for anyone! Buy a copy and unleash your child's inner J. K. Rowling.

Those hardworking bookworms at Egmont Books have launched a sparkling new imprint dedicated to giving 6+ year olds some seriously laugh-out-loud fun. It's called 'Jelly Pie' and will feature books from, among others, the hilarious Andy Stanton of Mr Gum fame.
The first is Barry Loser: I am (Not) a Loser by Jim Smith, a madcap must-read for boys.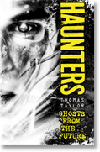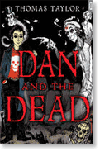 Thomas Taylor's first book was a delightful picture book for toddlers called Little Mouse and the Big Cupcake – but then he grew up. Not really! – but he decided to write a novel; in fact he's written two so far. They're published this month and they both get the thumbs up from us. Dan and the Dead, perfect for 9+ year olds, is packed with humour and adventure whilst Haunters is an unusual ghost story combined with a thrilling time-travelling adventure.
Thomas' claim to fame prior to becoming an author is that he is also the illustrator of the original cover of Harry Potter and the Philosopher's Stone. How cool is that!
More categories worth a look this month, with new books:

Walker Canongate Classics and cross-over reads for teens and Young Adults. New for June:
Carry Me Down by M. J. Hyland – a book about truth through the eyes of a 12 year old in an adult's body. Unique writing.
The Book of Lies by Mary Horlock – a gripping story of friendship and betrayal, which proves that no truth is as simple as it seems.
Undercover Reads More great new books for teens. Out this month: The Girl Who Could Silence the Wind by Meg Medina, an evocative story with a rich South American setting and a touch of magic.

Our Early Reader category has proved extremely popular and you'll find one or two new ones added this month. Each one has colour illustrations on every page. They're great for giving kids the confidence to read by themselves and to nurture a real love of books – a terrific bridge, too, between picture books and longer fiction.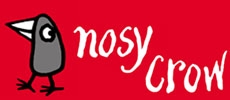 P.S. Nosy Crow is a new, independent, vibrant and – within its first year – an award winning publisher of children's books and apps. Find out more about some of the books in their exciting range in a special section we've created to celebrate their first year.
Scroll down for some Summer Reading selections and see you in July for more great new books for children from Toddlers to Teens.