Monday, May 23rd, 2011
Dear Reader,
Just launched and a 'world first' – Paperback, CD Audio, Hardback, ePub, Kindle and iBook – whatever the format, we now have them all on Lovereading4kids. Find a book and we will automatically show you all the versions there are which you can buy at the click of your mouse.
Highlights Not to Miss this Month
3+ Super sparkling fun. Minty-fresh and educational too!

Buy £8.24 Saving £2.75 (25%)

3+ Vibrant and energetic with a lasting impact both for the parent and the toddler.

Buy £4.49 Saving £1.50 (25%)




9+ Crazy teen Buttercup and her Glee Club diaries! Girls will love this.

Buy £5.24 Saving £1.75 (25%)




11+ Gritty, real-life account of an incredible point in history.

Buy £5.24 Saving £1.75 (25%)




14+ Magical-reality tale of destiny romance and self-discovery.

Buy £5.24 Saving £1.75 (25%)




14+ What if you could see the future but not remember the past?

Buy £5.24 Saving £1.75 (25%)




14+ Amazing and compelling coming-of-age tale set in the shadow of the Cold War.

Buy £5.99 Saving £2.00 (25%)




14+ Unforgettably vivid characters, violent action and a glorious love story.

Buy £5.99 Saving £2.00 (25%)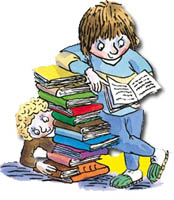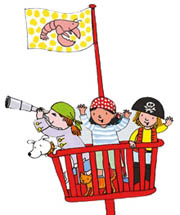 There is a lot of talk about publishing books that
bridge the gap between picture books and reading alone, so we hope our Early Readers section achieves just that. We plan to feature accessible stories, illustrated in full colour and designed to entertain and encourage a love of reading. From Horrid Henry to Cinderella, there really is an Early Reader for parents to share and enjoy with their kids. Perfect too, for children who are just starting to read alone but want short chapter books that are packed full of illustrations on every page. We hope they will inspire a life-long love of literature!
We are looking for 10 children to review Undead by Kirsty McKay – an unstoppable zombie-horror debut novel due out in September. If you are over 12 and a fan of comedy and zombie-horror then email contact@lovereading4kids.co.uk using the subject line UNDEAD REVIEWER and tell us in no more than 200 words why you should be one of the 10 chosen reviewers.
Good Luck!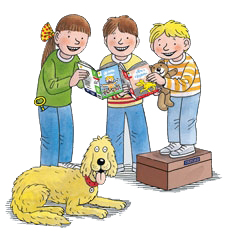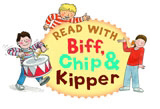 We understand the importance of nurturing a love of books and reading from an early age and hearing that Oxford University Press were relaunching their classic Read at Home series as 'Read with Biff, Chip and Kipper' has prompted us to give it a section of its own on our website. The series will not just help you to nurture a love of reading in your kids before they even go to school but will also support the work your kids are doing in the early stages of school!
Why not start with a visit to our site to find out how the Read with… series can help? There are also details of a great website called Oxford Owl, created by the publishers of Biff and Chip, that is dedicated to helping to parents encourage their youngsters to learn through reading.
We just had to spread the word about the new teenage books from Walker released under the umbrella of Undercover Reads. The quality of the writing, from award-winning and new featured authors, is nothing short of breathtaking – with a real highlight being our Mega Book of the Month, A Monster Calls by Patrick Ness. Of course, we have free extracts so your kids can try the books before you buy them and also we have a one-stop-shop for ebooks which is EXCLUSIVE to Lovereading.
Get ready for Half-Term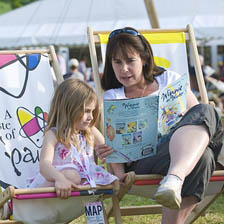 Every summer half-term the gates of Dairy Meadows in Hay are flung open to welcome thousands of families to Hay Fever. If you can find the time do consider a family day out or weekend to the Hay Festival.
Nine jam-packed days of fun ensue with plenty of brilliant things to get up to whether you're a tot, teen or in between. Personal favourites of the Lovereading4kids team heading to Hay this time round include Emily Gravett, Julia Donaldson, Jason Wallace, Geraldine Mccaughrean, Korky Paul, Gill Lewis, Joanna Nadin, Tim Bowler, AliSparkes, Guy Bass, David Roberts, Peter Cocks, Patrick Ness, Emma Dodd, Johnny O'brien,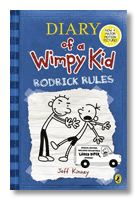 Simon Scarrow, Charlie Higson, Alex Scarrow, Jeremy Strong, Michelle Magorian, Meg Rosoff, Marcus Sedgwick, Lauren St John, Keren David, Sean Taylor and Ally Kennen.
Second Wimpy kid Movie
There are also a couple of big films doing the rounds, perfectly timed for the half-term break . The second Wimpy Kid, 'Rodrick Rules', is just as funny as the original, with Greg trying to get the upper hand over his older brother Rodrick.
Happy reading – we'll be back with more brilliant children's books in June.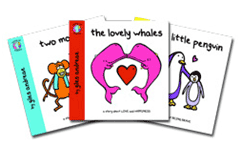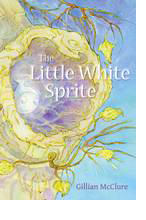 P.S. Have you discovered the World of Happy series from award-winning poet and illustrator Giles Andreae? They are playful, charming, quirky, joyous and heart-warming stories about positive and uplifting values: love, happiness, freedom, pleasure, being yourself and revelling in the wonders of what it means to be alive. Get happier today!
P.P.S. – Author / Illustrator Gillian McClure has become a publisher as well and if her delightful picture book The Little White Sprite is anything to go by we are all in for a treat. Live in Sussex? – then catch her at her local bookshop at half-term. See her book for more details.