Friday, July 5th, 2013

July is here and soon the summer holidays…and so is the pressure to find fun things to fill your kids' endless time off! Fear not our Summer Reads category is packed with sun-kissed, seasonal titles for all ages and interests. And as a great plan-B just check out our Summer Activities category, filled with brilliant 'things to do' books Phew! Here's what else is new this month…
We've trawled the oceans of children's lit this month and our nets are simply bursting with great reads for all ages. We especially love Ghosts of the Forest (9+) by Steve Backshall a page-turning Rainforest adventure that will inspire the young to care for the environment. And if you like that try his earlier book Tiger Wars (9+), an exciting and vivid eco-adventure, highlighting the desperate importance of protecting wildlife. See the shelf below for more recommendations.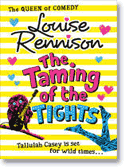 Louise Rennison is a Roald Dahl Award-winning, comedy genius. Her wonderfully relatable and hilarious books for teenage girls, have earned her acclaim with industry boffins and readers alike.
With an authenticity that only extensive research can give (ahem), her latest (mis) adventure for heroine Tallula Casey is The Taming of The Tights. This and all of her titles can be found in our special Author of the Month category…
Discovering a new writer is one of the great pleasures of literature. This month we have unearthed three real corkers for teenage readers and… don't miss our MEGA debut and tip for the top: Nowhere by Jon Robinson. Loved by us and by our kids reader review panel, this is a pulsating, original and unique teen thriller.

Judith Kerr Goody Bags worth £50!! The brilliant children's book illustrator Judith Kerr has just turned 90 and to celebrate we are giving away 10 great goody bags brimming with her classic animal stories including a copy of CREATURES, a treasure trove of illustrations and memorabilia that gives an unforgettable insight into one of THE most talented illustrators of the 20th century.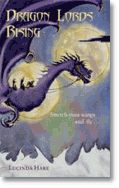 Dragonsdome Chronicles. Lucinda Hare's rich and captivating fire-winged series has sparked the imaginations of thousands of kids (9+) and we have Signed books and exclusive artwork to giveaway!
Chocolate Box Girls, Cathy Cassidy's bestselling contemporary books for girls (11+), leave a lasting impression. Irresistible and insightful, we have 3 sets of 4 SIGNED books to giveaway. Click here now!

Dork Diaries. Rachel Renee Russell's Dork Diaries (9+) are all about friendship, fun and embracing the 'inner you'. We all have an inner dork! There are 3 sets up for grabs.
At last a time travel adventure series for younger readers. If your kids are aged 7+, this time-travelling quest is humourous, exciting and gripping and will have them hooked on reading for life! All four current books in the series are just out and can be found here. The first is:
Gladiator Clash by Chris Blake – gripping AND educational adventure quest of an ordinary boy in an extraordinary world! Don't forget to check out some great kids reviews of the series too.


This month two of our most popular categories have been given a booky 'fresh lick of paint' and we think are definitely worth a visit if you are looking for some great books this Summer. First our Dyslexia Friendly reads from Barrington Stoke – all with Interest Age and Reading Age so you can't go wrong. And the perfectly seasonal Out and About – full of books to help your children make the most of summer days outside.
Read on for the hand-picked selections in the age ranges you have said you want to receive. Click here if you would like to update your age range preferences.