Thursday, October 3rd, 2013
It's October! Autumn leaves falling, Hallowe'en costumes and pumpkin hollowing; dark nights and cozy duvets, hot soups and bed-time stories. But, obviously it's important to have something for the Kids too! That's where we come in. We've got a mountain of great adventures for children of all ages, abilities and interests: everything you need to keep them fired up 'til fireworks night! Read on for more …
You know us, our bookshelf is always teeming with titles for toddlers right through to teens … and October is no exception! See the bookshelf below but first … here are the heroes; October's MEGA Books of the Month…
(9+) – Jaw-achingly funny and thrilling tale of courage in the face of teeth-chattering evil!

(11+) The gripping, epic, dark and romantic mediaeval adventure continues – for fans of The White Queen.

(14+) – A brother and sister embrace courage over adversity, disability and overseas.

An epic search for truth.

(16+) – An emotionally charged, beautifully told story of loss of innocence and the tangled games that teenagers play.
………………………………………………………………..

We don't always have a Publisher of the Month, no. But this month we want to give a massive and fervent 'nod' to 6 year old Boxer Books. In that short time they have become one of the leading international publishers of fabulous books for kids and you can find them all in our special section on our own website… or see a few real favourites on the shelf below.
With so many great first-timers this month, it's hard to pick a favourite. Have a look and try for yourself! – but have to admit, we do really love Missing Ellen by Natasha Mac a'Bhaird (12+). It's a tense and tender portrayal of friendship and loss: beautifully written and completely addictive.
'Daddy, can I have a pony?' A question few fathers want to hear. Well we have something that comes a close second and may keep you saddle bound showjumpers at bay (poor pun we know) for a while: a whole section crammed with horse-based stories that the Pony Mad clan will love. Recent additions include There Must Be Horses by Diana Kimpton (9+, 11+) – a real page-turner, but be prepared it is also an emotional rollercoaster that will have you verging on tears and laughing with joy. And My Friend Flicka by Mary O'Hara – a horsey classic, beautifully re published by Egmont.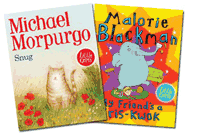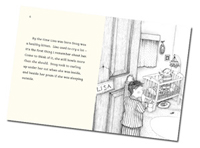 Publisher Barrington Stoke has a brilliant selection of books they've called 'Little Gems'. Aimed at struggling 5+ year old readers, they are a wonderful one-stop shop of satisfying
stories for your little ones, helping them develop into independentreaders. Here are two that we've picked out for special mention:
My Friend's a Gris-Kwok by Malorie Blackman. – Wonderfully imaginative, shape-shifting mischief! Snug by Michael Morpurgo – From an author that needs no introduction, a beautifully illustrated animal, countryside tale.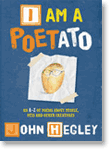 You know that we are big fans of poetry and our special Poetry Category is very popular with you too. This month we are honouring comedian and poet, John Hegley. One of our favourites at Lovereading, we think it's time we shared his brilliant, simple, hilarious and poignant genius with you and your kids! I'm a Poetato* by John Hegley (8+, 11+). It's a very funny, zany, witty and topical collection for children, which adults will also adore.
'Booky' dates for your Diary
Usborne Identity …. Usborne Day, 5 Oct
Much loved children's publisher, Usborne is 40 years old this month! To celebrate there'll be fantastic giveaways and great deals in local bookshops all over the country. Hit your local booksho
p on Saturday 5 October and don't leave until you and your kids get an Usborne treat!
Spelling Success – Dyslexia Awareness Week
We are firm believers in championing access to great literature but in a dyslexia friendly form. You only have to look at our extensive Dyslexia Category and you'll see what we mean. So, we are delighted to be able to tell you about Dyslexia Awareness Week 14-20 October. There are lots of ways to get involved, raise awareness, show support and raise money for this fantastic initiative. Click here for more.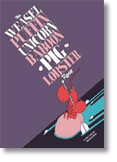 Finally don't miss weasily' The Funniest Picture Book of the Year!
Every now and then something really special comes along and makes our day, because we get to tell you about it! Debutant James Thorp has produced one of the funniest picture books ever! called The Weasel Puffin Unicorn Baboon Pig Lobster Race it is an hilarious, inventive and whacky way to teach children about fair play. But don't just take our word for it. Author of the kids' favourite; Hippospotamus, Jeanne Willis said: 'No author likes to read picture books funnier than their own – I'm afraid this is one. It's a stonker!'. Enjoy!
Read on for the hand-picked selections in the age ranges you have said you want to receive. Click here if you would like to update your age range preferences.