Monday, May 9th, 2016
Manchester Children's Book Festival June 16 – 25 2016 
THIS year's Manchester Children's Book Festival will feature none other than reggae-loving children's TV favourite Rastamouse. Rastamouse and his creator, Michael De Souza, will be appearing at the Festival Family Fun Day on Saturday, June 25.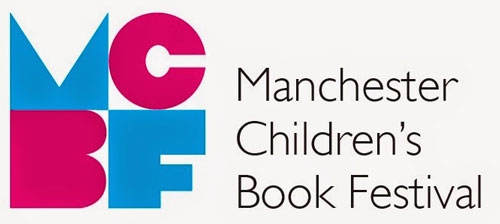 Also appearing at the free event will be author Philip Reeve and illustrator Sarah McIntyre, who will be sharing their latest book, Pugs of the Frozen North. They will be hosting all sorts of wintery fun, and the "Winter Wonderland" theme will continue with a "Snow Labyrinth" experience, an Ice Corner and a snow room!
Festival Director Kaye Tew said: "Over the years, the Manchester Children's Book Festival has brought some of the best children's writers to the city while at the same time providing an invaluable opportunity for children from all backgrounds to meet and be inspired by their literary heroes, fuelling their creativity and unlocking their potential.
"Authors and events are being confirmed by the day now and the full programme will be ready to announce soon."
Manchester Children's Book Festival runs from June 16 to June 25. For more information, visit www.mcbf.org.uk
The Brewin Dolphin Borders Book Festival 16-19 June
The Borders Book Festival, sponsored by Brewin Dolphin, has over 100 events in its programme for all ages, and on a wide variety of topics, all taking place over the weekend of 16th-19th June 2016.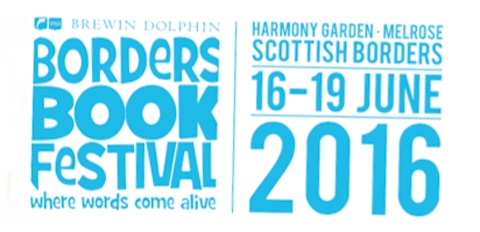 Primary schools from across the Scottish Borders will attend the Schools Gala Day on Thursday 16th, and there will be an exciting new strand of events on Friday 17th, thefuture@bbf, with an afternoon of live music, creative writing, theatre, poetry and film/TV recording workshops, entirely programmed by local youth organisations.
There will be even more opportunities to take part as well as spectate this year, with a variety of live music and theatre performances and workshops, a street market, tented food village, gin and wine tastings, performances by Scottish Opera, and kids craft and activity workshops.
The ever-popular Family Day pass will be available, where for £35, four family members can enjoy a number of events on either the Saturday or Sunday.  It's the ideal way to make the most of the SBHA Family Book Festival supported by Arts & Business Scotland.
The newly-opened Borders Railway offers a new way of getting to the festival for visitors from outside the area, with festival signage showing the way for walkers from Tweedbank Station 1.5 miles away, and a shuttle for those who prefer not to walk.
Box Office (opens 27 April 2016): 0844 357 1060     www.bordersbookfestival.org
Wealden Literary Festival 18-19 June
The first Wealden Literary Festival – a two-day event celebrating landscape, nature and place is being held on June 18-19 in the heart of the Garden of England. The festival, which has won the backing of award-winning landscape and travel writer Robert Macfarlane, is being held in the renowned gardens and woodland at Boldshaves, Woodchurch, near Tenterden.

Wealden Literary Festival is the brainchild of outdoor and nature enthusiasts Laura and Andrew Willan, of Tenterden. It will be an inspiring and fun festival for all ages with talks by nationally-acclaimed writers and speakers alongside hands-on outdoor activities exploring the natural world including wildlife safaris and nature trails. There will also be art installations and specialist craft stalls alongside a wide range of artisanal food stalls taking advantage of the best of local produce.
Admission to the festival site is free for younger visitors, under 14 years. There will be free Children's Activities including a workshop with Matthew Appleby, author of The Children's Garden, and a chance to learn bushcraft skills with the Meek Family, plus art classes with Naomi Howarth whose book, The Crows Tale, was shortlisted for the Waterstones Children's Book Prize.
Early booking is recommended for the talks and programmed activities, including free Children's Activities, as places are limited.
On Sunday, 19 June, festival goers will be able to join author, broadcaster, naturalist and environmentalist Mark Cocker on a Wildlife Safari. From 9am, Mark will lead a small group through a tour of the surroundings of Boldshaves Gardens to reveal the wildlife at out fingertips.