Wednesday, October 14th, 2009

At last, cold dark nights means it's nearly Halloween. Get your children in the mood for trick-a-treating with our special selection of books. We also have lots of Pre Publication Exclusives, Classics and books to celebrate Black History Month.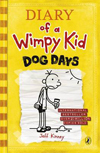 Our series of the Month is Wimpy Kid by Jeff Kinney, about the trials and tribulations of American seventh grader Greg Heffler. The 4th book, Dog Days, has just been released so it's the perfect time to put them all into their own special section here on Lovereading4kids.
Timeless magic – Children's Classics


Our classics section makes it easy to find some timeless stories that every child should enjoy while the world
is still magical. We've added some beautifully produced hardbacks with all the trimmings from publisher Templar (perfect for Christmas gifts!), including the much-loved Alice in Wonderland.
This Month's Highlights not to miss
Stick your towel out and don't panic – you may win a prize
30 years on and still as fresh and funny as ever. With the publication of the sequel And Another Thing by Eoin Colfer, now is a perfect time to introduce this hilarious series of books to your children. In our Hitchhiker's Guide section we have all 6 books, some Audio CDs and even the chance to win a brilliant prize. So, why not download and read a free Opening Extract of And Another Thing, the book that completes the six book trilogy today!
Exclusive Pre-Publication titles – get them while they're hot (off the printing presses)
3+ A beautiful reincarnation of the classic poem with an extra special brand new verse at the end that will have you bent double with laughter!

Tumtum and Nutmeg, A Christmas Adventure by Emily Bearn

5+ These titles have been a huge hit with Lovereading4kids members so we're thrilled that Emily Bearn has served up another treat with this Christmassy adventure.

The Battle of the Sun by Jeanette Winterson

9+ This tale of dragons, knights, and a brave boy called Jack is a nail-bitingly exciting adventure from the pen of Jeanette Winterson, the author of Oranges Are Not The Only Fruit.

Winter Shadow by Richard Knight and Richard Johnson

7+ A thought-provoking and beautifully written novel about a girl who finds a wolf cub on her way to school and the relationship that grows between them. Heart-warming, heart-rending, and definitely memorable.

11+ Inspired by Jane Eyre, Charlotte goes looking for a dashing modern day Mr Rochester for her lovely mum; she finds one, but is he the real-life romantic hero he seems at first?

The Great Death by John E Smelcer

14+ A moving and inspiring true story, but written as fiction, about two sisters during a terrible pandemic which killed two-thirds of Natives in Alaska between 1918 and 1920.
Parental advice at the finger tips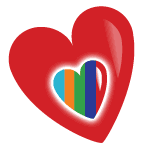 We've added some new titles to our selection of parenting books, to help you deal with some of the issues every parent faces. Take a look at The Spoilt Generation by Dr Aric Sigman, who argues that a bit more discipline will make parents and children happier in the long run.
Real Reads – classics retold for kids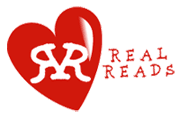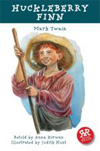 Real Reads are classic stories condensed down to 64 pages and beautifully illustrated. The books are perfect for young or less confident readers, and really help as a bridge into longer, more complex fiction. There's Dickens, Austen, Bronte and now just added some American literature from Twain.
Black History Month on Lovereading4kids.co.uk

As part of this annual event, now well into its 3rd decade, Lovereading4kids is promoting some amazing fiction and non-fiction that will provide children of all ages a real feel and understanding of black history. It even includes the most wonderfully vivid portrait of the life of Nelson Mandela for 5+ year olds.
Children's Books


Our very own Julia Eccleshare has not just been busy being our editorial expert and Children's Books Editor of the Guardian, as over the last year she has also been compiling a brick of a book called 1001 Children's Books you must read before you grow up. It's well worth keeping on the book shelf, for when you can't get online, and referring to from time to time. Don't forget if you're not sure whether one of Julia's selected titles is suitable, you can always 'try before you buy' as the chances are we'll have an extract of the titles featured in the book here at Lovereading4kids.
Happy Reading and don't forget to check out this month's competition page in which you stand a chance of winning all sorts of goodies. From Winnie the Pooh and Spiderwick to Stephenie Meyer and Hitchikers Guide to the Galaxy…