Tuesday, November 20th, 2012

The Christmas lights are up, adverts are everywhere and the shops are playing the same old Christmas tunes. It's time to start thinking about Christmas presents. What can you put in their stockings? Where do you start? Well, why not make us your 'Bookshelf-Elf'? Yes. Elf is on its way! And spend more than £15 and we will give you free 2nd class UK postage. What are you waiting for?
This category is getting increasingly popular and we love sharing news of upcoming books with you. See the shelf below for this month's books. We are also looking for ten teen readers to review a stunning debut Infinite Sky by C. J. Flood before it's published in February 2013. We love it – but we want to know what you think!
But be quick you only have until 30 November!
Poetry for a younger audience is often 'shunted in the realm of schoolwork' but IF: A Treasury of Poems for Almost Every Possibility by Allie Esiri reminds us of the resonance that particular poems can have throughout our life. A perfect collection of poetry for the whole family to share.
And to make it even more relevant and immediate the poems are available in a wonderful 'App' where you can hear some of the poems read by Helena Bonham Carter and Bill Nighy.
Free Prize Draws not to miss

Our Free Prize Draws category is bursting with book goodies up for grabs. From Hogwarts Box sets, and Heritage Classics from Egmont to Beautiful slipcase edition's of Clarice Bean and exclusive Mr Gum books. Click here to find out more and enter them all!
From Lemony Snicket comes – All The Wrong Questions – Who Could that be at this Hour? Is a wise-cracking detective story in a topsy turvy world packed with brilliantly weird characters is perfect for 7-11 year olds. As well as reading an exclusive free Opening Extract you can WIN a signed first edition!


Annabel Pitcher's multi-award winning debut novel My Sister Lives on the Mantelpiece was one of our favourites last year and her latest, Ketchup Clouds, is out shortly.
Check out what a number of 11+ year olds thought who were lucky enough to be selected to receive review copies of these books. There's time to read My Sister Lives on the Mantelpiece before Ketchup Clouds is published at the end of December and you can read an exclusive extract of both of them here right now.
The shortlist of the final children's book award of the year, sponsored by National Book Tokens, has just been announced – there's some pirate fun for toddlers and young children right up to 9-12 year olds who will love BBC Presenter Simon Mayo's all-action adventure that's perfect for fans of Alex Rider and Young Bond.
The One Stop Shop for Children's Classics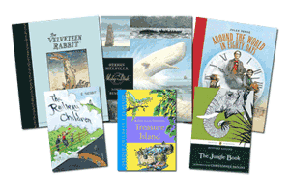 Is it time you started collecting a library of children's classics for your children or grandchildren? Christmas is the perfect time to give them as gifts. If so, you've come to the right place. Hardback or paperback, large or small format we have something to suit your needs, and budget, from the best names in Children's Publishing – Walker, Templar, Puffin, Oxford, Vintage and Egmont. Visit our Children's Classics category today.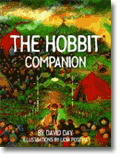 Finally, scroll down to see a taster of our Christmas book for all age ranges or visit the site to see the whole glorious selection.
P.S. With the first Hobbit film, An Unexpected Journey, soon to be in cinemas why not build up the excitement with The Hobbit Companion. Intriguing to the uninitiated, enchanting to the Tolkien enthusiast, The Hobbit Companion can only enhance our enjoyment of this dark, mysterious world created by J. R. R. Tolkien.