Friday, June 5th, 2009
Sometimes children's books sound so fun and imaginative, it's hard for adults not to get jealous. But don't worry, you can get involved in the adventures too – just download some free Opening Extracts and help your kids get passionate about reading!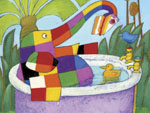 Elephant of the Month
Our Author of the Month is David McKee, whose colourful creation, Elmer the Patchwork Elephant, is celebrating his 20th anniversary this year. David is the children's book genius who was also behind classic kids' TV shows like Mr. Benn and King Rollo!
Perfect Dozen – our Books of the Month
We have some brilliant Books of the Month – they're organised by age range below, so just click on a cover to discover a magical story perfectly suited to your child's reading
ability.
For 7 + readers
Brand new and brilliant – Debut of the Month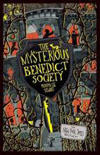 The Mysterious Benedict Society by Trenton Lee Stewart
An absolute gem, meet four unusually gifted orphans who answer a small-ad in a paper and are plungedhead-first into a world of mind-bending puzzles.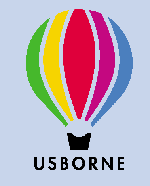 Five fantastic years of Usborne Fiction
It's been 5 years since Usborne launched their range of fiction for kids, and we're featuring 10 of their top titles for you to download Opening Extracts of and enjoy. As part of the celebrations, Usborne is also launching to Young Writers' Award: your children can win a whole host of prizes by helping a top writer finish a story! Find out more in our special section.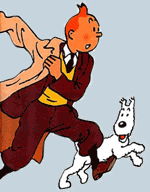 Billions of blue blistering barnacles!
Give your kids a real treat by introducing them to Tintin, Snowy Captain Hadock and all the characters and all the adventures you grew up with when you were a child. Visit the special section on our site to see the beautiful new 3 in 1 editions for much more comic book fun.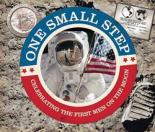 One small step for Mankind….
Few people can fail to have missed the fact that 2009 is the 40th anniversary of the first moon landing. So we feel it is particularly appropriate to celebrate by enthusing some youngsters about Space right here at Lovereading4kids. If you think about it children aged around 9+ are going to be the generation that are likely to be the first to walk on Mars! So if you think you have a budding astronaut then take a look at our small but perfectly formed selection of titles. One Small Step is our personal favourite in the Lovereading4kids office.
Finally, with Father's Day just around the corner, we've selected one truly gorgeous book that stood out from the crowd to such a degree that it's the only title we've selected for you in celebration of father's Day. Do look at the delightful On our Way Home by Sebastien Braun as it would make a lovely gift and a beautiful book to read out loud.
So there we go – a whole host of marvellous adventures and misadventures to keep your kids reading well into summer and beyond. Visit Lovereading4kids to find out more