Sunday, February 12th, 2012
Welcome to our mid-month update, packed full of exciting extra features on Lovereading4kids. For teens there's our Undercover Reads, for babies and toddlers you'll find the cutest stories in our Picture Book Picnic section, Blue Peter has just announced its Book Award shortlist and there's a brilliant pre-publication exclusive for 9+ readers….
Be the first to read: Wonder by R. J. Palacio (9+) – A heart-warming, heart-breaking and uplifting book about being different from everyone else, when inside you feel just the same. It's being talked about in the same breath as the brilliant Curious Incident of the Dog in the Night-time.~
Read our exclusive extract to find out what you think.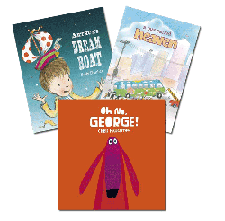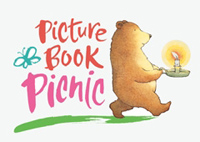 Our Picture Book Picnic section showcases some amazing picture books. There is a wonderful selection to choose from but our picks this month are:
A Bus Called Heaven by Bob Graham 3+ – A humorous, inspiring and colourful community tale.
Arthur's Dream Boat by Polly Dunbar 3+ – Polly Dunbar is a real picture book favourite and has done it again with this enchanting, colourful dream adventure.
Oh NO, George! by Chris Haughton 2+ – A delightfully naughty dog who tries SO hard to be good, from the author of A Bit Lost!
Some books are so good you can't resist turning on the torch, sinking under the duvet and reading one more chapter! Our special section of books devoted to teens, Walker's Undercover Reads, do just that. New this month:
Blink and Caution by Tim Wynne-Jones – Suspense thriller set in a dark, deadly world of crime.
Daylight Saving by Edward Hogan – A ghostly, dark and deliciously spine-tingling thriller.
Girl, Stolen by April Henry – Fast-paced, nail-biting thriller that will have you on the edge of your seat. Published in March but we have an exclusive pre-publication extract!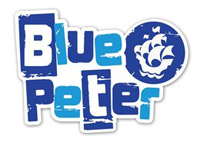 The shortlist of four books (for kids aged 6-12 years) for this coveted award has been announced and topics include: the 2012 Olympics, the Extreme World (spy technology to super volcanoes), a time-travelling schoolgirl and a family with dark secrets. We're featuring all four on the site. The winners will be chosen by more than 200 Blue Peter viewers from over 10 different schools. Why not get your kids to choose their own winner? Click here to see the books.
Harry Potter and the Order of the Phoenix and Theodore Boone are among the books vying for the title of best children's novel of the last decade. BBC TV's Blue Peter has released a shortlist of 10 titles and is asking viewers to vote for their favourite. The vote will be open until 4pm, 23 February, and the winning book will be announced on 1 March. Get involved by clicking here.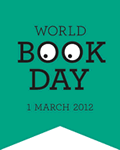 Featuring a stellar line-up of top authors and illustrators – including Julia Donaldson, Axel Scheffler, Eoin Colfer, Jacqueline Wilson, Cressida Cowell and Derek Landy, performing together for the first time and streamed LIVE into nurseries, schools, bookshops and libraries nationwide. This is 'The Biggest Book Show on Earth' and it's part of World Book Day which in turn is the biggest celebration of authors, illustrators, books and reading of its kind. Register now at www.worldbookday.com to watch the World Book Day online festival on 1 March (9.30-10am for Nursery and 11am-midday for Primary) plus you'll find many more ideas on what you can do on World Book Day as well.
Also, don't forget to look out for your child's £1 World Book Day voucher, being distributed via schools. Kids can use them to pick one of EIGHT free new books or get £1 off a full-price book in your local bookshop.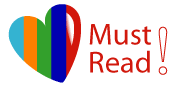 We have made a list of the books we think all kids should read and have split them into age ranges so that you can easily find a next great read for your family. You may even find you get hooked yourself! Click here. This month, a new version of the classic The Hodgeheg by Dick King Smith (5+) is released – a great chance to revisit this beautiful bedtime story!
Well, that's all from us this month. See you in March for World Book Day and Lovereading4kids' bookshelves will yet again be full of great hand-picked children's books – all designed to get your kids to Lovereading! Click here to get a few tips, if you need them.


P.S. If your kids aren't already hooked on the gripping, futuristic Hunger Games series, then get them to read these awesome adventures before the equally awesome film is released on 23 March. And while you're at it why not enter our competition giveaway – we have copies of the trilogy and the special 'Making of the Film' book to give away! Click here.