Thursday, April 5th, 2012
Welcome to blossom-clad April from Lovereading4kids! Hans Christian Andersen was born in April over 200 years ago, so here's to a fairytale Easter – we hope that we've found you 'eggs'actly the right, wonderful books for your Little Mermaids and Steadfast Tin Soldiers to read over the Holidays.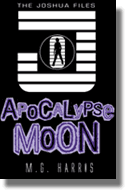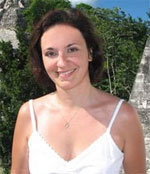 Half-Mexican Manchester United fan and self-confessed geek
M. G. Harris is the author of the fabulous Mayan prophecy influenced, futuristic series, The Joshua Files – perfect for action-hero 9+ year olds.
The 5th and final book in the series is out now and is packed full of gripping, daring teen adventure in dark pyramids and alien tunnels. If you haven't discovered these pacy adventures yet, now's the perfect time – particularly as the end of the Mayan calendar (and perhaps even the end of the world) draws near on 21 December 2012!
| | |
| --- | --- |
| | 11+ Crime sleuthing, freak-show style,with a band of extraordinarily talented misfits. X-men meets Oliver Twist! |

| | |
| --- | --- |
| | 14+ Electric debut set in a world where Guardian Angels walk among us in the street. |

| | |
| --- | --- |
| | 14+ Matched meets The Hunger Games. Action-packed thriller with a great heroine. |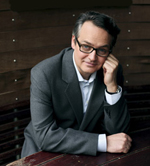 April's Guest Editor is the multi-talented and multi-award winning author of the action-packed Young Bond series of books and the gruesome but brilliant Enemy series. The first Young Bond Book, Silverfin, was published in 2005 and the series has been translated into 24 different languages! The Enemy series, about Zombies and aimed at an older 11+ audience, is now into its third outing with The Fear. Find out more about Charlie's books as well as some personal favourites that have influenced his writing to date.
This is our section to help you get kids outside and enjoying the open air. Books on all kinds of activities can be unearthed here; gardening, exploring, bird-watching … you name it. Special mention this month goes to:
| | |
| --- | --- |
| | (7+) Amazingly imaginative guide to all the things you can do with a stick! Genius. |

| | |
| --- | --- |
| | (7+) Fascinating fact boxes and top tips for young bird watching enthusiasts. |

| | |
| --- | --- |
| | (5+) Practical activities to do in the garden every month of the year, come rain or shine |
…Just One More Thing …
We can't go without mentioning these two cracking books which have kept us turning pages in the office…
If you enjoyed Long Reach by Peter Cocks then don't miss the sequel, Body Blow. It's in our Undercover Reads section (because they'll be sneaking in another chapter after lights-out!) and is a must for any thrill-seeking teen!
And whatever you do, don't miss this month's Free Prize Draws section brimming with exclusive prints, books, goody-bags and a free trip to the Zoo!…
Scroll down to see more books in the age ranges you have told us you would like to be kept informed about. To change these just LOG IN to your account.
Happy Reading, and Happy Easter!