Tuesday, June 14th, 2016
Only 7 weeks to go till the DEADLINE on 31st JULY 2016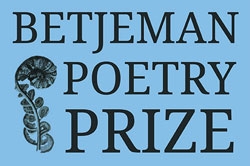 Now in its 10th anniversary year (huzzah!), the Poet Laureate Carol Ann Duffy will be sifting through your poems with her co-judge, the brilliant artist and poet Imtiaz Dharker to find the winner of the 2016 Betjeman Poetry Prize. Imtiaz and Carol Ann are looking for emotion, imagery and rhythm. Above all, they want to hear your voice. Play with words and write a poem about 'place'.
The winner takes home £500 for their own pocket (and £500 for their school.)! Finalists read their poems in London at St Pancras Station on National Poetry Day in front of an impressive audience. The top fifty poems will be published in the 2016 Betjeman Poetry Prize Anthology.
You can enter online or by post. Or beg your English teachers to teach you how to do it and encourage them to enter the WHOLE CLASS. See betjemanpoetryprize.co.uk for past winners, writing tips, full prize list and entry details.
Have fun while you learn how to write poems with Betjeman Poetry Prize ambassador and celebrated poet Harry Man, who will be delivering his fantastic poetry workshops at the Feast Festival at Waddesdon Manor, Bucks THIS WEEKEND – Sat 18 & Sun 19 June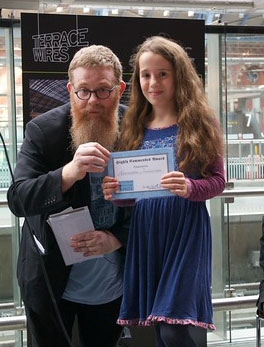 'What It's Like To Be…' with Harry Man
One hour workshops at 12pm and 3pm
The tallest! The shortest! The strongest! The smallest! The biggest! The sweetest! The baddest! The most amazing magician in the world! Or what is like to be shy? Or to have curly hair? What's it like to be YOU? We will be looking at ways to write about what makes us truly unique, and drawing some inspiration from famous characters who might give us some rather excellent ideas… Harry Man takes new poets through a 1 hour workshop exploring who we are, and what makes us so unique. Word games and writing exercises and surprising discussions abound. No previous poetry experience necessary!
Harry Man was Poet in Residence at StAnza Poetry Festival in St. Andrews, Scotland 2016. His pamphlet, Lift was published by Tall Lighthouse in 2013. In 2014 he won the UNESCO Bridges of Struga Award. He's a 2016 Hawthornden Fellow and his next pamphlet is called Finders Keepers and is published by Sidekick Books.
This event is sponsored by the Betjeman Poetry Prize, a writing competition for children aged 10-13.