Wednesday, May 11th, 2011
Welcome to May! We have a bucketful of great books for your kids to dive into this summer and loads to help you inspire them! You could start by telling them that JM Barrie, creator of the ever-young Peter Pan, was a May baby. Born in1860, a lonely and very short child (the 9th of 10 siblings!), Barrie created a fantasy world that has captured the hearts of kids and adults ever since.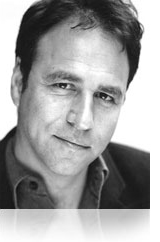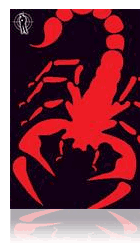 All rise please! Our Guest Editor this month is Children's fiction royalty! Creator of the amazing teenage super-spy, Alex Rider, and the wonderfully dark and magical Power of Five series, Anthony is already a favourite for thousands of young people having been the inspiration behind a huge number of kids in getting the reading bug. So, in the month after the final Alex Rider was released, he has kindly agreed to share with us some of the titles that have inspired him over the years, from Tintin to Goldfinger, I Claudius and I am the Cheese! Come to the site to find out more! And don't forget if you have a child aged 9+ who is not yet hooked into the Alex Rider series then get them aboard now.
Yet again we have an enviable range of books for all ages that we think are so good we have made them our Books of the Month. However we did want to single one out for a special mention by the late Eva Ibbotson who wrote among others the award-winning Journey to the River Sea. One Dog and his Boy is a warm and funny (and beautifully illustrated) story of friendship and adventure from the Queen of story-telling. She will be sorely missed.
Bored of Vampires and werewolves? Think you've seen it all? Think again! For those new to this series of five teenage reads by Steve Feasey, it will have you on the edge of your seat and turning the pages frantically.
For those eagerly awaiting the fifth and final one you'll know about the the adventures of Trey – a not so ordinary teenager, about the bold characters, great plots and an addictively sinister world combining to make these Were-wolf thrillers a must-read.
All five in the series are featured here with extracts for each so you can 'try before you buy' – we're pretty sure 11+ year olds will get hooked.

We don't usually single out any of our Debuts for special treatment, but we are so excited about Sky Hawk by Gill Lewis that we want to ensure you don't miss it!
Michael Morpurgo commented: 'Here's a rare thing, a novel, and a first novel too, that opens your eyes, touches your heart, and is so engaging it almost turns the pages for you.' See below for more details.
14+ Edge-of-your-seat, clever crime writing from a novelist with a bright future.

Buy £5.24 Saving £1.75 (25%)

11+ A mile-high forest fantasy world held together by rope and gigantic nails is under threat and only 'Ark' can save it.

Buy £5.24 Saving £1.75 (25%)

14+ Futuristic adventures in a society divided by character traits. Unique and thrilling.

Buy £7.49 Saving £2.50 (25%)

9+ Absurdist and brilliant adventure of the only bright boy in a village of idiots!

Buy £4.49 Saving £1.50 (25%)
The publisher of the Ology books, Templar, has announced a brand new range of inspiring picture books to encourage happy lifelong readers. Eight titles are planned for the first year from established and award-winning authors and illustrators on both sides of the Atlantic. The first is Little Bee by highly acclaimed Edward Gibbs. The book follows the Little Bee as he flees a hungry frog, who in turn is fleeing a scary snake, who himself is fleeing from a mean mongoose and so on, until you have a whole host of wonderful creatures all running in a circle!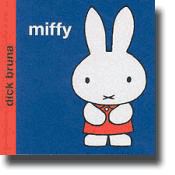 A favourite since the '50s, Miffy is the little girl bunny who's adventures have been followed by millions of babies and toddlers over the years.
We have a whole section dedicated to this bright, fun and colourful friend featuring a number of titles and a competition to win 100 (yes 100) Miffy money boxes. We're not going to rabbit on about it (…sorry). Just come to the site now to find out more!
A panel of expert judges has scrutinised and peered, listened and observed and has made its selection for the top 10 children's illustrators of 2011 to look out for. The competition, which culminated in a glitzy awards ceremony in London, has highlighted some fabulous work, all of which is featured in a special category on the site. Find out more today.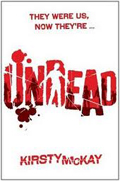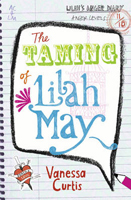 We are looking for 10 children to review Undead by Kirsty McKay – an unstoppable zombie-horror debut novel due out in September. If you are over 12 and a fan of comedy and zombie-horror then email contact@lovereading4kids, using the Subject line UNDEAD REVIEWER and tell us in no more than 200 words why you should be one of the 10 chosen reviewers. Good Luck!
P.S If you like books by Jaqueline Wilson then you will love the book The Taming of Lilah May by Vanessa Curtis. It features fourteen year old Lilah. Her brother Jay has gone missing and worst of all, she reckons it's her fault. But how will she cope with this, and her anger problem, and her totally unconventional and grief-stricken parents?
P.P.S Michael Morpurgo needs YOU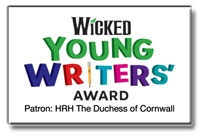 Bestselling author Michael Morpurgo is again sponsoring the Wicked Young Writers' Award, in association with Wicked, the musical that turns the story of The Wizard of Oz on its head. Helping to encourage children and young adults to get creative the prize is open to entrants aged from 5 to 25, who can write about whatever they like, in prose or poetry. Michael Morpurgo comments, 'All children are born with a sort of spark of genius. Growing up should fan it'.
There are five different age categories and the deadline for this year's award is July 31. For more details go to the award website – www.wickedyoungwriters.com. Good Luck!