Wednesday, January 23rd, 2013
Did you know that children who read over and above the reading they do at school, perform better at school? So why not take a few minutes to browse Lovereading4kids and choose some great books? We have dozens of hand-picked age ranged crackers including a special category for reluctant readers; read on to find out more.Not (yet) Off The Press! Pre-Publication Extracts
As always, we have a few sneak peeks at brand new titles for you to try before they even go to press. And for a lot of the titles we already have reviews from our Kids Reader Panel, to complement the experts' views – click on a cover to see what they thought.
Appy New Year – from Digital Leaf
With the profusion of tablet computers and smart phones we wanted to feature the publisher Digital Leaf who are creating stories, both as books and apps, that bring whole families together promoting the ideas of health, happiness and love. See the shelf below for some of their multi-format titles.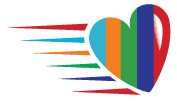 If you have a child who could be described as a 'reluctant reader' then we have a great section of books, handily split into age-ranges, perfect to get them hooked on books. These books will inspire, encourage and enthrall your reluctant kids to get into reading and enjoy years and years of engrossing stories. Click here to find out more …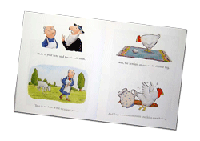 20 years ago Julia Donaldson and Axel Scheffler worked on their first book called A Squash and Squeeze, a laugh-out-loud story based on a song from BBC Children's Television. This beautiful limited print run 20th anniversary edition, complete with early drawings from Axel's sketchbook and a specially written foreword from Julia herself is a joy to own and read to a new generation of children.
Not – lost in translation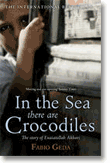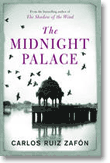 The Marsh Award for Children's Literature in Translation has recently announced its shortlist.
Our favourites are In the Sea there are Crocodiles by Fabio Geda, a harrowing story of a young boy travelling from his home in Afghanistan to Italy and The Midnight Palace by Carlos Ruiz Zafron, a fast moving tale of mystery and adventure set in 1930s Calcutta. The winner is announced on 23 January 2013.
And finally … if you love writing as much as reading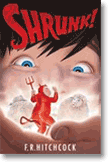 If you have children aged 7 – 11 who love writing then read on as they can get involved with an exciting project to help write a book! It's being organised by publisher Hotkey and runs from 21 January to 13 May 2013. Take a look at Shrunk by Fleur Hitchcock – you can read an exclusive extract right here – and if it sounds the sort of book you'd like to help the author write the sequel, then visit the secure website www.thestoryadventure.ning.com to register and get involved.
And teachers take note, as there will also be an opportunity to win a school visit from the author for the most active school!
also
Another thing for your budding writers (under
13) … TV's Chris Evans is back with the 500 WORDS short story competition. Superstar judges will choose six winning stories to be broadcast live to millions on BBC Radio 2. Find out how to enter here and good luck!

So, Happy New Year from all of us at Lovereading4kids! Here's to a fun-filled, page-turning 2013. See you in February with more ideas to keep them inspired.