Thursday, November 21st, 2013

Schools everywhere are starting to make Christmas decorations and maybe you're busy making costumes for that nativity play? We love Christmas time. Who doesn't? But it can be stressful trying to get inspiration for great gifts. That's where we come in. You don't have to get out the tinsel, tree and Christmas CD just yet, but a little forward planning goes a long way. Look no further for great value-for-money presents that your kids will love forever…
… don't forget, that you can claim 10% off all the orders you place this year by using your personal voucher code SHLD8-UEBZJZC3.


Don't forget that we still have some amazing Signed copies (some of which are First Editions) of fabulous books by big name authors like David Walliams, David Almond, Julia Donaldson, Neil Gaiman and Patrick Ness – to name just a few – up for grabs in our festive competition. They'll be gone soon, so click here now for a chance to get someone a thoughtful and unique present they'll cherish. STOP PRESS … just arrived in the office three stunning, War Horse Special Editions with illustrations by Rae Smith, signed by Michael Morpurgo and the illustrator – a real rarity!
After the successful launch of Usborne Day in shops all over the UK last month, we have compiled a special category full of our favourite Usborne books. Take a look at the enormous range of this powerhouse publisher and use the celebrations as the perfect excuse to buy someone special a gift … you know. For Christmas. Which is next month. Did we mention?
The old ones genuinely ARE the best sometimes! We have collated all the best classic children's books through the ages into one great big nostalgic trip down memory lane – and in a wide range formats to suit every purse and taste. Beautifully presented and expertly illustrated, these timeless stories make fabulous, thoughtful and everlasting gifts. So why not start buying into a Collection of Classics right now…the Egmont Heritage range is truly gorgeous and growing.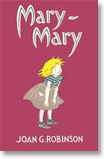 The well-loved classic story collection about a little girl called Mary-Mary has been lovingly redesigned 56 years after its first publication. These old-school charming adventures, with original illustrations by Joan G. Robinson, are perfect for emergent readers … unless, of course, they are waiting for you to finish them after falling in love with them all over again. There really is something about Mary-Mary!

Part of the Best Loved Clasics Series – beautifully illustrated adaptation gift-books for younger readers.
We just love this wonderfully illustrated edition of Alice Through the Looking Glass brought to colourful life by none other than the supremely talented and award-winning Emma Chichester Clark. It is the sequel to her Alice in Wonderland, both of which are crammed with Lewis Carroll's eccentric and vibrant characters.
Two Great new Free Prize Draws not to miss
With the 2nd in the Hobbit film trilogy, The Desolation of Smaug, due out on 13 December we think it's the perfect time for children to read, or re-read this classic from 1937 and discover more about the films along the way in some terrific movie storybooks. We also have 3 Hobbit Goody bags stuffed with books and a DVD up for grabs. Find out more and enter today.

To coincide with the 30th anniversary of the original The Wind in the Willows movie we have teamed up with FremantleMedia Home Entertainment, to offer 5 lucky readers the chance to win a DVD & Blu-ray of the digitally restored Original Movie plus The Complete Collection on DVD.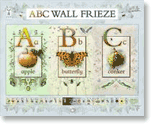 Fine Feather Publishing specialises in truly lovely nature books and other educational titles and items for young children. So, if you want something that they can enjoy every day as they go to bed, or wake up or play in their room, then these two are a great place to start: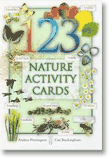 ABC Wall Frieze – Perfect for the nursery or reception classroom, this beautiful imaginative 7 panel poster brings the outside world indoors AND helps them to learn the alphabet in a stunning wall frieze.
123 Nature Flash Cards – 20 fold-over cards, packed with entertaining number-related games, for teaching children first number concepts such as sizes, sorting, counting, matching, adding and taking away.

Reluctant, dyslexic and struggling readers (12+) will be transformed by Cathy Brett's hilarious imaginative and non-patronisingly empathetic growing-pains novel, Graphic. Imagine if Adrian Mole had expressed himself in drawings.
This is a charming and unique story of the dreams of youngsters and the trials and tribulations of love, life, and dealing with the school bully.
Finally – Our office is ablaze with wonderful Christmas Reads. Our special elves have spent months compiling the definitive collection of Christmas Books for kids and young adults of all ages. Something to treat your little helpers! See a small taster of what's under our tree below – or visit our Christmas category to see them all. Happy Christmas.