Tuesday, October 27th, 2015
From Monday 16 to Sunday 22 November 2015, the Institut français in London will be hosting the 18th South Ken Kids Festival. This year's edition features more than 40 public events including workshops, talks, films, live music, theatre, and book signings with no less than 25 writers and illustrators.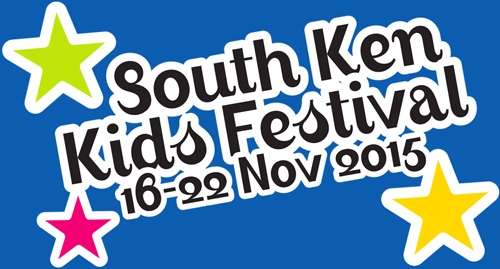 Londoners will have the chance to meet favourites such as Quentin Blake, the festival's patron, Axel Scheffler and Tony Ross, as well as French stars Claude Ponti, Marie-Aude Murail, and Barroux. We are also teaming up with the Children's Bookshow's guests Michael Rosen and Bernardo Atxaga. The line-up also includes poets Joseph Coelho and Gabby Dawnay and illustrators Sam Usher, Magali Le Huche, Emily Hughes, Alex Barrow and Delphine Perret. The Festival is happy to work closely with 20 French and British publishers, and to celebrate the 50th anniversary of one of them: l'École des loisirs. Some of its best authors, including Claude Ponti, Stephanie Blake, Michel Van Zeveren and Marie-Aude Murail, will make the trip to fete this French trend-setter in children's publishing. Key events of the Festival, the Drawing Duos will be returning with dream pair Tony Ross and Claude Ponti joining forces to celebrate Alice in Wonderland, in partnership with the British Library. Axel Scheffler will be sparring with Beatrice Alemagna, artist Bridget Marzo will be matching her paintbrushes with Belgian Michel Van Zeveren's pens, and Quentin Blake will face his special guest Bruno Heitz.
Other highlights include a special event around literary hero Charles Dickens with acclaimed writer Marie-Aude Murail, organised in collaboration with the Dickens Museum. Impro!, our live drawing and jazz improvisation event will see festival illustrators appearing on stage to the sound of Airelle Besson's trumpet. This year's festival places a particular emphasis on multilingualism and translation. Award-winning translator Sarah Ardizzone will be running workshops for schools with authors Barroux and Marjolaine Leray, as will the wonderful Koalako bilingual theatre company. The Spectacular Translation Machine will be moving to the Institute following its stint in Edinburgh. The Secret Fire written both in French and in English by C.J. Daughtery and Carina Rozenfeld will offer young adult readers a chance to discover more about writing in two languages.
There will also be film screenings at Ciné Lumière and free activities taking place in the new Bibliothèque Quentin Blake, the renovated Children's Library of the Institut français, and exhibits on show from artist in residence Delphine Perret and photographer Jake Green. In addition to the public events, the Institute also offers a wide range of activities for pupils. Over 30 schools will attend events at the Institute or host workshops with festival guests in their classrooms. Children can also participate in our nationwide drawing competition by creating a book that starts with the line "If I were an animal".
For more information and to book tickets visit:  www.southkenkidsfestival.co.uk