Friday, September 4th, 2009
It's the end of the summer holidays, which always seems to make kids grumpy. But it's not all bad! Lovereading4kids has some wonderful reading adventures that kids can go on even in term time. Download free Opening Extracts of these books and find some stories to soften the blow of going back to school…

Author of the Month – the very brainy Hilary McKay

Hilary studied zoology and botany and worked as a biochemist before writing her first children's novel,
The Exiles, which
went on to win the Guardian Children's Fiction Prize. Since then her work has gone from strength to strength and we're thrilled to feature her brilliant new story,
Wishing for Tomorrow, the official sequel to one of THE children's classics of all time Little Princess. The publisher has also re-released with a sparkling new cover this all-time classic.
Our Illustrator of the Month – pet-loving Emma Dodd


Emma's delightful picture books have been charming children and their parents for a few years now. Her quirky new story, Miaow Said the Cow, is seriously fun but don't forget to check out the backlist too – Cool Cat and I thought I saw a Dinosaur to name just two.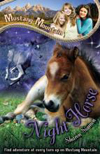 Mustang Mountain by Sharon Siamon
This horsey series is perfect for girls aged 8+. These exciting stories are elegies to the natural world, and especially to the powerful, mystical wild horses that gallop the dramatic landscapes of her books.
Chronicles of Ancient Darkness by Michelle Paver
Dazzling, edge-of-your-seat entertainment from the first book, Wolf Brother, all the way through to the sixth and concluding part, Ghosthunter. Torak's last adventure sees him travel up into the mountains to vanquish the terrifying Soul-Eaters.
This series is absolutely not to be missed by anyone aged 9 or over.
A veritable feast of Books of the Month to suit every age and palate
For 3 + readers

Pay less for your next read with our Book Price Comparison Engine
A truly great book is priceless. But assuming you don't have that much to spend, find the best recession-beating deals with our Book Price Comparison Engine. It searches dozens of online retailers and displays prices, and postage costs for any book. Lovereading's 25% discount may be cheapest; sometimes you'll buy cheaper elsewhere. Either way, you'll be glad you checked! Amazon prices appear automatically on every book page – just click the 'Compare Book Price' button to find all the other on-line suppliers.
First-time fantastic – our Debuts of the Month
An extraordinary, award-winning novel about the problematic relationship between two school boys, interwoven with an elaborate fantasy world they have created, called Evguard.
A funny, vibrant, and very contemporary story about three young friends – a budding starlet, an eco-warrior, and a fashionista – who pool their individual talents to help a young refugee girl.
This month's Guest Editor – the not-at-all-ordinary Joanna Nadin
Joanna describes her childhood as tragically normal, but she's certainly made up for it by becoming an incredibly interesting and brilliant writer. Her Rachel Riley diaries are as funny and well-observed as Adrian Mole's. Find out which authors have influenced her work – Frank Cottrell Boyce and Kevin Brooks to name but two.
Help your kids hit the new school year running, with Back to School books

Embrace the new school year and give your child a head start! Our Back to School section has all the dictionaries, thesauri, atlases and foreign language books to help engage and inform your child. Whether your child is a toddler or a teenager, there are different titles for every age from pre-school to sixth form, and all at a 25% discount.
That's all for now. We hope you have fun exploring the website and discovering new books, and that you find some great stories to take your kid's mind off the inevitable return to school… and homework!