Thursday, May 8th, 2014
Did you know that Peter Pan creator JM Barrie was born in May? … Well we have a Neverland of great reads for Tinkerbells and Lost Boys of all ages and tastes this month. We can't promise to keep you forever young but we can keep your kids forever enthralled with brilliant writing, which in turn will inspire them to Lovereading. Here's what's hot this month…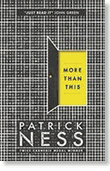 With so much to choose from, finding a new book can be daunting – try our lovingly compiled recommendations handily split into age-ranges to make your choices even easier. Teen readers shouldn't miss our MEGA Book of the Month – the exceptional and provocative novel, More Than This from the multi-award winning Patrick Ness, now in paperwork, or the gripping and shocking We Were Liars by E Lockhart which our Reader Review panel raved about – 'Brilliant' – 'Couldn't put it down' – 'Something special and unique'.
Finally, youngsters will delight in the Picture Book Sugarlump and Unicorn, a magical tale of wishes coming true by the much-loved author of The Gruffalo, Julia Donaldson.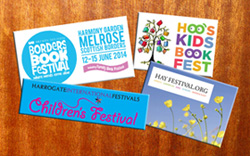 Fabulous literary festivals are blooming the length and breadth of the country now summer is beckoning.
Scotland hosts the Borders Book Festival in Melrose, Wales welcomes visitors to Hay Festival again, jam-packed with big names, interesting topics, launches and loads of fun for kids.
And in England there are children's book festivals in Harrogate and Luton Hoo. Find out more about this year's events here.
---
Every first-time author is a potential life-long-friend in the making and, as always, we have a bookshelf brimming with brilliant debuts for your kids to dive in to. Our super favourites this month are; the heartfelt and captivating The Year of the Rat (14+) by Clare Furniss and the thought-provoking and moving story bringing the WW1 vividly to life, Valentine Joe (9+) by Rebecca Stevens.
… And talking of debuts, the shortlist for the Branford Boase Award, which honours outstanding first-time writing for young people, has just been announced. We thought it was so outstanding, we created a special category to show them all off! (and 5 of the 7 have already been reviewed by our reader panel) Take a look now and find your children's next favourite author!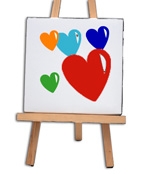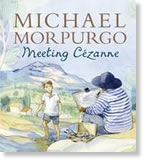 Our popular Art and Artist section has a fantastic new addition this month.
As well as great books to help children "learn" and "do", there are also many wonderful art-themed novels.
Master storyteller Michael Morpurgo's latest: Meeting Cezanne harnesses the beauty of the great artists work in the life changing tale of one boy's summer rural France. See it and the whole section here.
---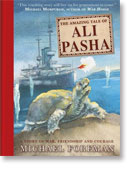 War. What is it good for? Well, nothing. Although, in this 100th anniversary of the start of WW1, we've noticed just how much great literature has come out of the horror of war and how children of all ages can learn about the events and human stories arising from such difficult times. New to the gang and loved by us is:
The Amazing Tale of Ali Pasha (9+) by Michael Foreman – Courage and friendship in the face of utter destruction. A wonderful journey from one of our former Guest Editors.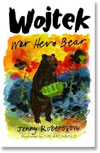 ALSO, DON'T MISS! War Hero Bear (9+) Best-selling children's author Jenny Robertson explores the themes of friendship and trust in this moving and inspirational story, based on the true events of one of the most amazing stories of animal heroism ever.
If you haven't already been touched by the writing of Eva Ibbotson, be prepared to meet one of the greatest children's authors of our time. Until her death in 2010 aged 85, Eva dedicated her life to writing wonderful stories. She sat at her desk overlooking a leafy street, writing and rewriting until each page was perfect. Her husband took up snail breeding in the garage! Eva is probably best known for her Journey to the River Sea, which is set not far from Manaus where England play their first Football World Cup match but, in addition see two of other favourites below which have also just been given delightful new cover treatments.
Survival and friendships tested to the limit in a war-time boarding school story with a difference (9+).
More info




Set in South Africa, a journey of the spirit, as well as the globe. A warm and joyous read. (9+)"
More info




An 'Anastasia'-type tale of abandonment, love, birthright rags-to-riches and true identity. (9+)
More info
Read on for the hand-picked selections in the age ranges you have said you want to receive. Login if you would like to update your age range preferences.