Saturday, August 8th, 2015
LOVEREADING4KIDS are delighted to announce we are sponsoring the highlight event of the children's Book It! programme
Where My Wellies Take Me with Michael Morpurgo at The Times and The Sunday Times Cheltenham Literature Festival on Sunday 11 October 2.30-3.45pm, 7+ Imperial Square, The Sunday Times Garden Theatre
Bestselling author of War Horse, The Butterfly Lion and Kensuke's Kingdom. Michael joins actor Natalie Walter and the award-winning acapella group Voices at the Door for an unforgettable afternoon of pastoral poetry and music, celebrating nature and the joy of language.
The Times and The Sunday Times Cheltenham Literature Festival 2-11 October 2015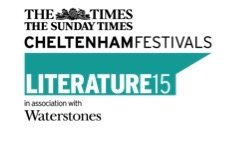 For culture lovers, there's really only one place to be this autumn, and that's The Times and The Sunday Times Cheltenham Literature Festival. Running from Friday till Sunday, October 2-11 in a bespoke tented village in the heart of a lively spa town on the edge of the Cotswolds, the Festival boasts one of the most remarkable line-ups of culture-shaping giants that you're likely to see.
In its spectacular programme of more than 500 events, the Festival will also touch upon subjects as diverse as history, politics, sport, food and fashion. The Festival's events are carefully designed to bring together highly sought-after speakers to create stimulating, surprising, and entertaining events that ignite once-in-a-lifetime conversations.
The wonderfully popular Book It! family programme returns this year with an enviable programme that features the world's most-popular authors for children and young people, including an event which sees current and former Children's Laureates Chris Riddell and Michael Rosen speaking together.
Book It! Fun Family programme: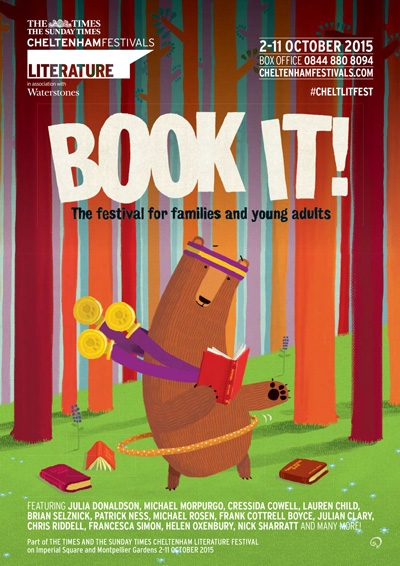 Current Children's Laureate Chris Riddell and former Laureate Michael Rosen will come together to celebrate their first picture book together – A Great Big Cuddle. Michael will perform poems from the book and Chris will draw live on stage.
Comedian Julian Clary and illustrator David Roberts will also introduce their new book, The Bolds – about a family of hyenas who live in Teddington.
Judith Kerr's classic tale, The Tiger Who Came to Tea, will be performed live by a captivating – and possibly striped – storyteller.
A professional storyteller will also lead an event on the new Charlie and Lola book (the first book for six years) with a special guest appearance by Lauren, who will share a few behind-the-scenes secrets.
Lauren Child will also join Brian Selznick, author and illustrator of The Invention of Hugo Cabret and Wonderstruck, to talk about their passion for words and pictures, while the UK's best-selling children's author Julia Donaldson and illustrator Lydia Monks will host a fun singalong storytelling session about What The Ladybird Heard Next!
Who is the naughtiest boy in children's books? Join Francesca Simon and Steven Butler as they battle it out to decide if Henry really is the most horrid, or if Dennis claims the ultimate menace crown.
Leading figures of the children's literary canon Michael Morpurgo and Judith Kerr will also be in conversation, talking about their Hitler-inspired works. Michael's latest novel An Eagle in the Snow is the extraordinary story of Henry Tandy, the man who nearly shot Hitler. Judith's autobiographical trilogy Out of the Hitler Time tells her family's story of fleeing Nazi Germany in 1933. Audiences will get a sneak preview of Judith's new book.
The full Festival line-up will be announced on Saturday, August 8 at cheltenhamfestivals.com. To be the first to hear Festival announcements, sign up at cheltenhamfestivals.com. Booking for Cheltenham Literature Festival opens to Members at 1pm on Wednesday, August 26 and to the general public at 1pm on Wednesday, September 2. To book, you need to create a Wish List in advance here: cheltenhamfestivals.com/literature.
Further information and to book tickets visit: www.cheltenhamfestivals.com or phone 0844 880 8094